Etagon launches Oracle9i cluster appliance
Dealing with clusters is never easy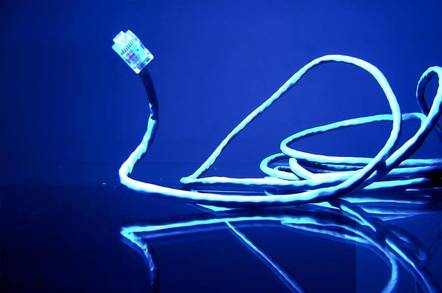 Etagon Inc, a new company established in New York, made a splash at OracleWorld this week as it took the covers off its Origon line of Oracle9i Real Application Clusters application servers,
writes Timoth Prickett Morgan
.
Oracle9i RAC is one of those software technologies that looks great on paper and is great once it gets implemented, but the steps in between are so painful that most companies decide to just stay away from it. This is, by the way, a problem with all commercial clustering software and it is one reason why companies still buy bigger and bigger SMP servers and are interested in logical partitioning.
Oracle is , to its credit, trying to do the right thing with Oracle9i RAC - specifically, making database clustering more transparent, more tightly integrated with the database, and easier to manage. But still, end user companies and Oracle resellers complain that Oracle9i RAC is still too hard to deal with.
That, says Rony Zarom, Etagon's founder and CEO, is where the Origon Oracle9i RAC appliances come in. "Oracle9i RAC has seen very little acceptance in the market because it is too difficult to install and manage," says Zarom. "Oracle knows it has a problem with fast deployment and integration, and we believe we have solved this problem."
The appliance that Etagon has developed is similar in concept to the many web server appliances on the market, which seek to insulate system administrators from the complexities of HTTP, TCP/IP, and SMTP protocols and make the installation of print, file, and web servers as easy as setting up a VCR. (Well, maybe that's not a good example.) In the case of the Origon servers, Etagon says it has built something that is more sophisticated and easier to use and manage than a preconfigured set of servers with the Oracle clustered database software pre-installed on it.
The Origon appliances marry Oracle9i RAC with an in-house designed blade server that Etagon designed using Intel processors and Red Hat Linux as the core components. This hardware is configured with Etagon's ManageOn management software, which is an interface for managing Oracle9i RAC. ManageOn virtualizes the Oracle9i RAC clusters on the machine and allows compute, I/O, and storage resources to be allocated on-the-fly to the clustered Oracle databases. Etagon is also positioning its appliance as an Oracle database consolidation box since a combined blade server-appliance approach should allow companies to handle more databases with fewer database and server administrators.
"Dealing with clusters is never easy," says Zarom. "Many integrators are coming to us even though the appliance approach, in theory, takes money away from them because the complexity of clusters keeps them from engaging as many customers as they would like. They would gladly sell a cluster appliance and take less money and do a lot more deals."
The first Origon appliance is the high-end Origon 5000, which Etagon is showing at OracleWorld and which is still in beta. It is expected to be generally available in the first quarter of 2003. While Red Hat Linux is the default operating system on the box, customers can, if they need to, put another Linux distribution under the covers. (This might be necessary for language or geographical support reasons.) The Origon 5000 box is a 12U form factor chassis that has 21 slots for processor node blades as well as network switch blades, storage blades, and management blades. The Origon blades are based on a hot-swappable CompactCPI form factor that also adheres to the PICMG 2.16 spec. Each blade has a single Intel Corp 1.26GHz Pentium III-M processor and supports a maximum of 4GB of main memory per blade. The second Oracle9i RAC appliance is called the Origon 1000 appliance, which is aimed at small and medium Oracle shops. It is a 5U chassis that supports ten blades.
Etagon says that it will charge a license fee for the machines that has per-appliance and per CPU components. The company will not say what that pricing is until the product launches, however. What Zarom will claim, however, is that the total solution will cost less money than Oracle clusters deployed on RISC/Unix servers, and that is bound to get the attention of customers who want to cluster for high availability and whose workloads fits on the Origon machines.
© ComputerWire