HP claims first for automatic storage provisioning
Hare and tortoise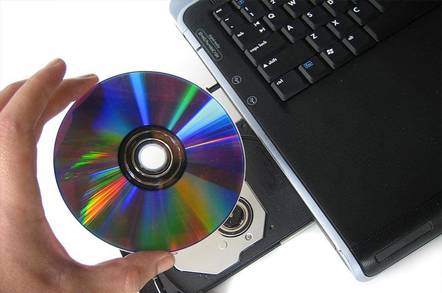 Hewlett Packard Co has at the very least pulled alongside EMC Corp in the race to the next major milestone in the automation of data center storage - and is claiming that it has actually beaten its rival to the draw.
The company has begun shipping software that it promises will reduce the complicated and labor-intensive task of provisioning storage space on a disk array to a trivial task that even end-users can handle. Although HP's claim that it got its product out of the door before EMC may appear trivial, it highlights the storage sector's current focus on rapidly developing the sophisticated software tools which are badly needed in order to manage ballooning corporate data storage. By a recent Gartner estimate, storage capacities are increasing at around 70% per year.
While EMC and HP will this year and next be locked in another race to match each other's third-party support and cover more platforms, IBM and Hitachi Data Systems have yet to say when they will supply their customers with automatic provisioning software. Hitachi last month announced a reselling deal with start-up InterSan Inc, whose SRM software includes automatic provisioning.
HP says it began shipping its OpenView Storage Provisioner software on November 5 - the same day that EMC Corp says it began shipping its equivalent Automated Resource Manager product. HP and EMC officials crossed swords yesterday when HP suggested that EMC has not actually shipped ARM yet, on the grounds that "none of the analysts we briefed on our software have seen the EMC product yet." EMC for its part was adamant that its software, which it unveiled in September, did ship on the 5th.
Because of the coordination required between different IT teams, current manual procedures for provisioning new or extra storage space to applications can take days. "If it's taking 37 steps, or 73 steps, or even 103 steps to do it now, we can take it down to just one step, " said HP director of product market Don Langeberg. This will not only reduce the workload for storage administrators completing a frequently occurring task, but will also reduce the risk of error, Langeberg said. The OpenView Provisioner will even be so simple to use that it will include an interface designed to offer end-users a self-service facility to allocate extra space to their applications.
Even though that self-service interface will be governed by a quota system integrated with the HP software, it is not yet clear whether IT departments will be brave enough to allow their customers to simply help themselves to precious storage space. Some vendors have already admitted that IT departments are even themselves nervous of using automated provisioning tools themselves, because of the potential to disrupt applications or create hidden problems.
EMC says it has reached the same level of simplicity as HP in its automatic provisioning, but says it doesn't think its customers want to offer self-service storage to end-users just yet. For HP, Langeberg said: "I think over time you'll see IT departments allowing end-users to provision space themselves."
In terms of cross-vendor support, EMC currently has a clear advantage over HP, despite HP's unrivalled success in negotiating API swaps with other suppliers of storage hardware. The HP software - which began development at Compaq - will work only with the company's EVA, MA and MSA series of arrays. Those were all originally Compaq devices. Early next year HP says it will add support for the Hitachi Data Systems Lighting which it currently re-badges, and will cover EMC and IBM arrays later in 2003. EMC's third-party support already covers HP's arrays, although not HP's flagship EVA array. The API swap negotiated between HP and EMC did not cover this device, HP said yesterday.
The HP OpenView Storage Provisioner runs on the HP OpenView Storage Management Appliance and is operating system independent. An entry-level license for the software, HP OpenView Storage Management Appliance and 2TB capacity lists at $20,000.
© ComputerWire