Is SNIA's shared storage model a dead end?
Bend me, shape me, any way you want me...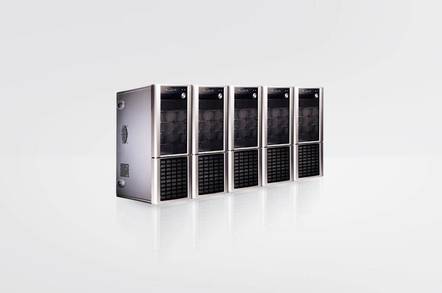 The Register's Enterprise Storage Channel
A dozen SNIA (storage networking industry association) members have lined up to show how their products map onto SNIA's shared storage model. The idea is to allow customers to compare and contrast different approaches to solving storage problems, but the resulting diagrams, unveiled this week at Storage Expo, risk creating as much confusion as they solve.
The shared storage model is intended to show the functional layers and technical properties of a storage system, regardless of the underlying technology, and as such it has its uses, for example showing the difference between connecting an application to storage via direct SCSI, NAS or a SAN.
The model is "an essential tool for defining relationships and the functions of a wide variety of storage networking technologies similar to the OSI seven-layer model for networking," according to John Taylor, chairman of SNIA Europe's UK committee.
The problem is that what's essentially a conceptual model is being applied to real world examples, and some of the resulting diagrams bear no obvious kinship with each other.
To be fair, this is only a first pass and maybe the companies involved - ADIC, Auspex Systems, Bakbone Software, CNT, EMC, FalconStor, Fujitsu Siemens, Hitachi Data Systems, Inrange Technologies, StorageTek, Veritas and Xyratex - will do a better job second time around.
However, conceptual models are often just that: models for describing concepts. And trying to apply them to products is an example of the old maxim, that when all you have is a hammer, everything looks like a nail. ®