Euro storage network bodies to merge
Industry standard for consolidation?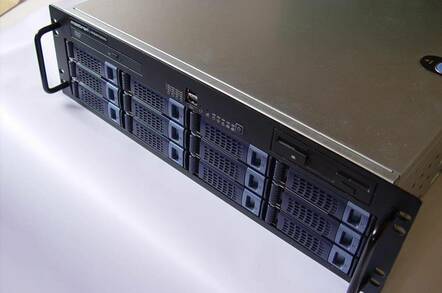 The Register's Enterprise Storage Channel
The Storage Networking Industry Association's European arm is close to absorbing the Fibre Channel Industry Association Europe, in a move which could clear some of the muddy waters around storage networking. The FCIA-E balloted its members on a merger earlier this year.
The merger will not affect either the SNIA or the US-based FCIA, as FCIA-Europe is an independent organisation. It was set up to promote Fibre Channel in Europe and does not have a technical role, whereas the FCIA is technology-based and carries out technical work, such as interoperability testing with its SANmark programme.
The plan is to convert the FCIA-E to a forum within the SNIA-E, alongside existing ones such as the security forum. Gill Borniche, the SNIA Europe's marketing director, argues that the two bodies overlap because both are essentially marketing organisations for storage networking.
"The storage networking in the US has a lot of the research and development and power," she says. "In Europe we are trying to promote the importance of storage as a strategic part of the infrastructure."
"We can't deliver the technical side in Europe," confirms Ian Lockhart, strategic project manager at FCIA-E member Ideal Hardware. "If you want engineering access and plug-fests you have got to join the FCIA in the US." ®