Novell pitches Nsure at ID anywhere
So that's where they've been...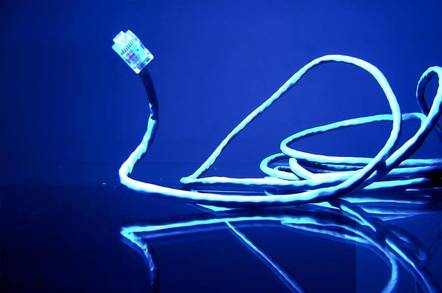 Novell yesterday fleshed out its plans to address the secure identity management market, as part of its attempt to reinvent its business around three key areas.
These priority markets are: secure identity management solutions, under the brand name Novell Nsure; Web application development, or Novell exteNd, and cross-platform networking services, or Novell Nterprise.
Nice.
One Net, Novell's Web services strategy remains, but only as an umbrella term. The company's latest rebranding exercise seeks to focus the market's attention on Novell's particular areas of expertise within the nebulous Web services arena and to move people on from thinking of Novell only in terms of its legacy networking software, NetWare.
Secure identity management (which Novell Nsure addresses) helps companies enforce security policies, extend resources to internal and external users, provide single sign-on and lower administration costs. Novell has plenty of products in this area already (covering areas such as authentication, access control, provisioning, directory services (of course), and user registration and enrolment), so it's best to think of Nsure as a solution sell and an attempt to gain a dominate position in this particular market segment. It hopes its alliances with professional services firms PricewaterhouseCoopers and Deloitte & Touche, along with its other solution providers, will help realise this aim.
However, Novell Nsure solutions are not dependent on an all-Novell infrastructure. While customers can engage Novell for both products and services, Novell Nsure also supports standards-based integration with a broad range of third-party identity and security products
In November, Novell will ship the company's first packaged solution for provisioning employee access to resources. Novell Nsure Resources maximises productivity when new employees come on board, and protects corporate assets when those employees leave the company.
PricewaterhouseCoopers yesterday announced it would offer Novell Nsure solutions as part of its global Security Integration Services practice. Deloitte & Touche, which has a long relationship with Novell, and recently announced a Novell-based identity management solution for SAP users. ®
Related Stories
Novell Walks the Path to Re-Invention
Novell intros cheaper licenses for Web services
Microsoft backs Web services security standard