McData Q3 update is curate's egg
Sales down, profits up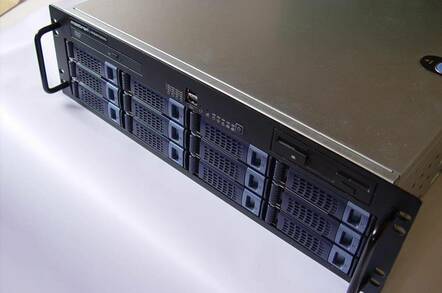 Check out The Register's Enterprise Storage Channel
McData has furnished the world with new guidance for Q3 revenues and earnings per share. And a mixed bag it is too, with sales at the SAN switching firm now expected to come in at $80-$81m - $2m-$4m less than previously anticipated. But it expects a better pro-forma EPS - breakeven to a loss $0.01 a share, against previous guidance of a loss of $0.01 to $0.02 a share.
McData will still end the quarter making a loss - the EPS calculation is at the operating level - "non-cash deferred compensation and amortization charges" are excluded.
McData reckons it has performed well in Q3, despite "the current softness in IT spending". It notes that IT departments have to maintain growing storage networks but they must do this without increasing capital spend. McData reckons it has the answer with the likes of the Intrepid 6000 Series 140-port Director, a new product designed to "help our customers to manage their storage networks cost efficiently", John Kelley, McData CEO says." We see consistent demand for SANs which suggests that this high ROI product remains a priority for tech spending."
McData announces the full set of Q3s on October 17. ®
Related story
McData maxes out on director size