McData maxes out on director size
SAN storm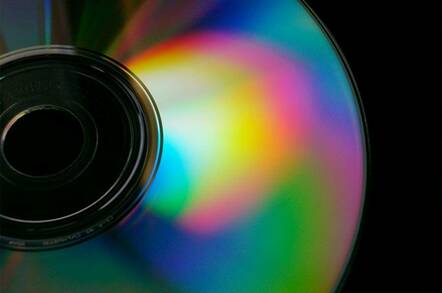 Size counts, but only so far, according to McData Corp. The hugely dominant supplier of high-end SAN switching gear launched its latest flagship director yesterday, offering more than double the number of ports offered by its previous largest device, or the hardware shipping from rival Brocade Communications Systems Inc or due to ship from Cisco Systems Inc.
But for probably at least a couple of years the 140-port Intrepid 6140 launched yesterday will be McData's largest device. It incorporates features such as trunking, and in January will support hard-zoning, the company promised. These are two features that until now Brocade has highlighted as lacking from McData's hardware.
Although the 6140 outguns Brocade's flagship 64-port device, and the Fibre Channel switches Cisco will ship over the next couple of quarters, it does not match the 256-port switch being shipped by Inrange Technologies Corp. And McData is unlikely to do so in the near term.
The switching core of the 6140 cannot support more than 140 ports, the company said yesterday. "But when you're talking about a couple of years out, that doesn't mean we can't go larger," said Jim Miller, senior product manager at McData. "SANs will have to continue to grow as they are now for a larger box to be required," he added. That growth is widely expected across the market. Amongst the reasons why larger SANs will need larger switches or directors with more ports per device to keep down the complexity of the network, and to stay with the maximum number of hops allowable per data journey - which is a low number.
Until earlier this year, McData shared the market for high-end SAN switching gear with only one other company, which was Inrange. McData accounted for around 80% of market revenue, and Inrange the remainder. Inrange lost share this year because of its failure to keep pace with the pack and ship hardware supporting the latest 2Gbit version of Fibre Channel, but last month scored the first OEM qualification for its 2GB 64-port and 128-port directors, from IBM Corp. Next month IBM will qualify the 2GB version of Inrange's 256-port device.
Early this summer Brocade entered the market with its first high-end product, which it has repeatedly claimed will have taken 40% of the market by the end of this month. Sources say the device is selling well, and could hit low 30s market share very soon. In the next quarter Cisco will enter the market, with devices that combine both Fibre Channel, iSCSI and FCIP ports. Although Cisco is planning hardware that will offer up to a whacking 352 ports, by no means all of those ports will be fully non-blocking ports equivalent to those on the McData, Inrange or Brocade hardware.
McData acknowledged that Inrange offers twice as many ports on its hardware, but claimed that Inrange's switch does not offer the throughput that is implied by its port-count of 256. According to McData, Inrange's device, unlike McData's, does not use a single switching ASIC, but instead wires together several 8-port switches into one logical unit. Because of that, McData says that sometimes traffic being passed from a port at one end of Inrange's box to an output port at the other end of the box will have to wait for other traffic to pass through before it can proceed - in other words, not all the ports are non-blocking.
"Completely untrue," said Inrange. "Our 256-port switch is entirely non-blocking, any-to-any," said Dale Lafferty, vice president of marketing at Inrange. McData responded to Inrange's denial by insisting that in tests it has been able to show Inrange's hardware blocking ports.
The trunking, or bundling of links between director or switch ports is used to created trunk routes within networks, able to handle heavy traffic loads. Until this week, McData's hardware was not able to support trunking at all, while Brocade's hardware has been able to. However McData said there is no limit to the number of links on 6140 which can be trunked, while only up to four links on a Brocade device can be trunked.
© ComputerWire