Array claims lead as SSL boosters play leapfrog
Compressed HTTP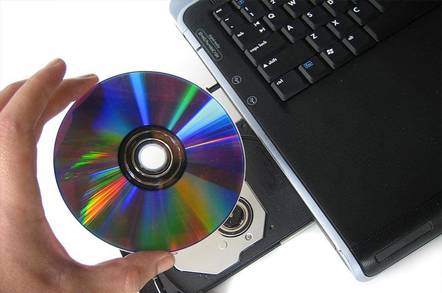 Array Networks Inc yesterday unveiled the next iteration of its multiple-purpose web traffic management appliance, saying it handles secure sockets layer faster than rivals and can now also handle compressed HTTP, a feature it says is unique,
Kevin Murphy writes
.
The Array TM (for Traffic Manager) replaces the Array 500 and 1000 devices when it is released next month. A broad selection of features have been added, but the company is focusing its marketing on two more fundamental architecture changes.
First, the company has added support for HTTP compression to the TM. Array's director of product marketing Steve Shah said this feature allows companies to reduce their bandwidth costs while not significantly increasing their hardware costs.
"The ROI is astonishing," Shah said. "If you're only cutting your bandwidth in half, the device pays for itself in the order of a few months." He said users can deliver 350Mbps of regular traffic over a 50Mbps pipe when compressed.
Usually, compression occupies so much CPU time that any bandwidth savings are offset by a required increase in processors, Shah said. By handling HTTP compression, which is supported in all the latest browsers, in hardware and in Array's SpeedStack technology, a lot of this extra processing overhead is eliminated, he said.
SpeedStack is Array's special sauce. The company says it can keep throughput high by putting lots of features normally sold as point products on one box and realizing the benefits of only processing TCP/IP packets once for caching, load balancing, SSL termination, and so on.
Shah said the TM now has greatly increased SSL throughput as a result of integrating SSL cryptography into SpeedStack. The device can handle 5,000 SSL transactions per second and 32,000 concurrent sessions, and has throughput up to 750Mbps, the company claims.
Given 800 TPS was cutting edge less than two years ago, that's a fairly impressive leap, but what SSL acceleration companies claim and how they perform in bake-offs are often very different, Shah contends.
Array's rival NetScaler Inc announced in May that its Request Switch 9000 series devices can handle up to 4,400 TPS, up to 400,000 and has throughput of up to 100Mbps on a single box.
Array's Shah doesn't buy that, claiming NetScaler benchmarked its TPS using 64-byte files. Shah said Array benched the TM on files from 100 bytes to 500KB, and saw throughput from 5,000 TPS to 1,000 TPS.
© ComputerWire
Sponsored: What next after Netezza?