CAA mulls ban on laptops which don't exist
UWB catch-all may kill all laptop use on planes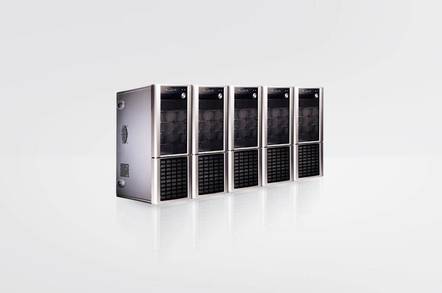 Laptop PCs may be banned from planes amid concern that the latest wireless technologies interfere with aircraft safety systems.
NASA and United Airline-conducted tests on Boeing 737 and 747 aircraft discovered that ultra-wideband (UWB) devices "knocked out" collision-avoidance systems and impaired instrument landing systems, The Times reports today. UWB devices could also cause interference with satellite-base air traffic control systems, the tests suggest.
The Civil Aviation Authority (CAA), Britain's air safety regulator, told the paper that more research was needed, as the results could be affected by the power of UWB signals. Were those used in the test realistic?
But if new tests establish a risk to aircraft systems from UWD devices then use of all laptops and PDAs could be prohibited during flight. A blanket ban is necessary because aircrews could not be expected to know the difference between existing laptops and those equipped with ultra-wideband radio equipment, a spokesman told The Times.
"If we obtained evidence that these devices posed a risk then we could ban them from being carried on board an aircraft."
Justifying why older laptops might also be banned, he added "the average cabin crew member does not have a degree in IT and won't be able to judge whether a device has ultra-wideband".
UWB technology was developed by the military and has applications in short range, high-speed data communications. Devices work using very narrow or short duration pulses which result in very large or wideband transmission bandwidths.
With appropriate technical standards, UWB devices can operate using spectrum occupied by existing radio services without causing interference - at least in theory - so squeezing more use out of scarce radio spectrum resources.
A cautious - and limited - approval to use ultra-wideband technology was given by US regulators in February. Intel, among other companies, is interested in developing UWB technology to allow high-speed links between devices without the need for cabling.
UWB devices are unlikely to appear in consumer electronics much before 2004 and with standards still to be set there's room to satisfy air regulators concerns. If UWB devices are found to be unsafe in the air then surely it's possible to prohibit their use in flight without a blanket ban on laptops, along the lines of existing policies airlines have for mobile phones. ®
Sponsored: Becoming a Pragmatic Security Leader