Oracle cleans up pricing act
Kindler, gentler company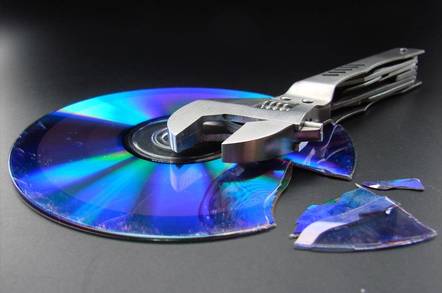 We popped over to Oracle's Web site today to take a gander at the Software Investment Guide, designed by the database giant to clarify its arcane pricing.
We were directed to the following url http://www.oracle.com/corporate/pricing, which yields nothing more than a 404 error message. No, it's not a database problem, or first day nerves - the company says it will put the guide on the Web on the week beginning September 2. So why the press release now?
We must then take the company at its word when it says: "By releasing this Software Investment Guide, Oracle becomes the only major software vendor to provide comprehensive guidelines regarding its global software pricing and licensing."
If you are an enterprise software company, getting criticised for pricing policies goes with the territory. And with reason. Time and again enterprise software licensing rules seem to draw upon seigneural rights for their inspiration, as opposed to anything so mundane as a contract drawn between equals.
The most aggressive software company of all, CA, created a reign of terror with customers, whenever it bought a new software company - which was often. Its salesforce deployed an iron fist in an iron glove when it came to contract enforcement, particularly if companies exceeded their per-seat arrangements. But that was then:now we have a kinder, gentler, cuddlier, pro forma accounting CA.
Microsoft has always been kind and gentle, but it too is learning the ways of a proper enterprise software company. And that means making the customer pay until the pips squeak. There's a new game in town, Licensing 6.0, with plenty of heckling from the sidelines. But few will bet on Microsoft losing, when it owns the field, the goal-posts and the rule book.
And Oracle? Larry Ellison, the squillionaire founder of the company, still needs stock options to get out of bed of a morning. Someone's got to pay. And that someone has got to be the customer.
Unfortunately, the company run by the world's richest underdog/folk hero/fighter pilot/über yachtsman has this year come under intense scrutiny for its imaginative pricing policies. In March, Meta Group argued that Oracle users should take legal action to block the database giant from renegotiating some license fees. Oracle fought back, asserting that Meta's complaint concerned just a very small number of customers which had been incorrectly licensed.
But the same month Gartner accused Oracle of "forcing customers to choose the most expensive licensing option, attempting to pre-sell more licenses than customers need and forcing customers to pay more than is necessary for data sourced into a data warehouse from an Oracle database".
The research firm advised clients to "get two proposals from Oracle based on per-user and per-processor licensing, perform their own audits to validate Oracle claims, seek immediate legal and purchasing advice about the legality of any extra Oracle charges, and if possible renegotiate contracts with the company".
OK, so they're analysts. Much more serious damage was done to the database firms reputation in April, when the Great Oracle California Gold Rush became public. Oracle had signed a 10-year contract worth $93m with the California state government. This deal, signed without ever going to competitive tender, was supposed to save money. In actualité, the California tax payers were - correction, would have been - screwed to the tune of tens of millions of dollars for charges based on unfeasibly high volume-usage projections.
The Great Oracle California Gold Rush was big, big news in the US: the lesson that Oracle appears to have drawn from the debacle is to be kind and gentle with the customers. In public anyway.
The Software Investment Guide is a small start. It is always helpful for customers to know what they are paying before they are paying for it. (Clarity does not necessarily mean lower costs - Oracle firmed up prices with the introduction of online price lists in December 1999, removing most of the ability of the salesforce to negotiate on price, according to this ZDNET article.)
Customers can always go elsewhere - even with very big databases. Oracle is no longer the only mega-database player in town as a resurgent IBM peddles DB2 for all its worth. According to Gartner, IBM regained the lead in the enterprise database market for the first time in several years, with a market share of 34.6 per cent to Oracle's 32 per cent. Oracle disputes these figures. ®
Related stories
Sue Ellison, analyst tells Oracle users
Oracle disputes analyst criticisms of overcharging
Gartner warns of 'inappropriate' Oracle sales tactics
Microsoft: breaking with licensing tradition