Intel goes CMP, only it doesn't
Orwell in a Bunny Suit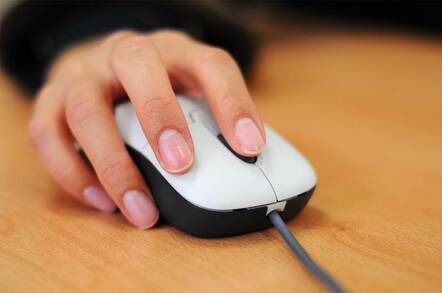 History is written by the winners - the last man standing. But you have to admire the power of marketing dollars - and a complicit mass media - to lend a hand.
When Intel launched the first processor to employ simultaneous multi-threading, (SMT, or virtual processors), it created the name HyperThreading for this technique. SMT had not happened, and did not happen. Even though it had not been happening since well before the term was coined in 1995.
Yesterday Intel disclosed some interesting details about its research into CMP, cellular multiprocessing; or put more simply, putting two cores on a die. But it's also introduced a new marketing term to describe this: "core hopping".
"Symmetric multiprocessing chips, such as IBM's Power 4 and presumably chips with core hopping, essentially squeeze two equal processors into a single piece of silicon, so that the chip provides the same computing power as a dual processor server," reports CNET.
The 'presumably' is valuable here. As in "presumably, this man knows what he's talking about, because he has pointy ears and is wearing a stethoscope."
('Presumably' is a valuable addition to any journalist's arsenal. I wonder what I can presume next. That Bill Gates is a woman? That the USA has standardized on dollar coins, so I don't have to spend 10 minutes at BART stations exchanging crinkly facsimiles of the first president with the ticket machine? That I can sing?)
Multicore processors might be a good thing, Intel tells us, in which case there's a page on its website that urgently needs to be revised, as it says they're a bad thing, and still uses the forbidden term:-
"However, a CMP chip is significantly larger than the size of a single-core chip and therefore more expensive to manufacture; moreover, it does not begin to address the die size and power considerations," according to the February edition of the Intel Technology Journal, which you can read here.
But as a public service we'll pre-empt the next discovery from Intel Labs, as seen through the lens of marketing speak.
"Yes, you see - all along we've been working on these hyper-programmable flabba-chips. HPFCs. Only we know what they are. We were flabber-gasted when we invented them - so our scientists gave them a name ... flabba!"
And so shall FPGAs become HPFCs.
Bootnote: Only Intel can save us from the RIAA. We hope it will, but are preparing for the worst. ®
Related Stories
Apple chip breakthrough confounds physicists
Einstein fends of Reality Distortion Field