Cisco's Linux project a marriage of gluttonous execs
Borg rank and file frosted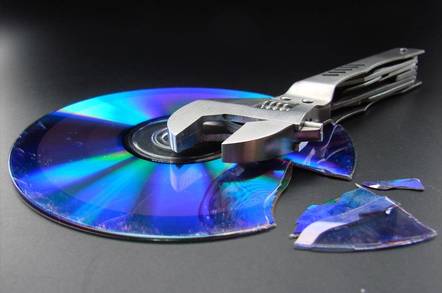 Exclusive Many rank-and-file Cisco employees are questioning the ethics of a sweetheart deal in which senior Borg enjoying a leave of absence have sold a skunk-works company, AYR Networks, back to the Collective for a cool $113 million stock swap.
Under the deal, Cisco common stock will be exchanged for all shares and options of AYR Networks not already owned by Cisco. Previously the company held a 17% stake in AYR, which is no surprise, really, as AYR's CEO, Tom Grennan, was on leave from Cisco while he went about the business of porting Linux to the company's hardware, in particular the Catalyst 6K series.
According to employees, Grennan and Company (i.e., numerous other Borg engineers on leave) enjoyed office space, work space and phones at Cisco's expense during the project. Were their Cisco options still vested, people wonder? Couldn't the company have done this in the traditional in-house manner and saved a bundle? One employee remarked that the project could have been done by ten people in a year for $10 million. The whole thing stinks of favoritism, especially as, according to several Borg drones, the Linux angle was already being pursued in-house.
So if we're to believe that Cisco is following market rationale here, we're also going to believe that there's considerable advantage to shareholders when they fund in-house projects along with overlapping skunk-works projects, and then reward their favorite skunks with a $113 million spin-in a couple of years down the road.
Cisco Veep for Internet Technologies Joel Bion, to whom Grennan now reports, sees it as a mere tail-end belch from the old dot-com farce. The spin-in, he argues, was arranged before anyone realized what an overpriced joke it would prove to be.
"A set of people at Cisco made a decision a few years ago for forming a number of spin-ins. A price was set, based on market conditions, to pay $XYZ if they succeeded in their contracted work -- at a fair going rate at the time. It was like "buying futures in the market," Bion says. "If values of companies increase in the meantime, you get a bargain, if they don't, it doesn't look like a bargain -- that's called taking a 'risk.'"
"The AYR engineering team is a great bunch of folks," Bion goes on. "I want to take them, leverage their work to progress Cisco products in the best manner possible, and without creating confusion/overlap in doing so, and get the maximum value from the acquisition. And you know what -- they have some really hot talent -- we are glad they are here. You will quickly notice the value these folks provide!" he predicts.
Other Borg drones defend the decision on the rationale that for the past two years the company has grown hopeless at its own R&D due to an ever-expanding authoritarian culture which tends to crush innovation. Getting things done right may well require sequestering a team and letting them do what they will so long as they meet their performance milestones. Paying a lot for something (at least arguably) good beats paying a little for something the corporate culture will inevitably make lousy, or so the theory goes.
That may well be so; but the useful illusion of egalitarianism long nurtured by cult leader John Chambers has taken a severe beating. "Where's my sweetheart deal," the drones are asking, and with good reason.
Unfortunately we don't have an answer for them. Perhaps Chambers does. ®