My dad's server's bigger than yours
Benchmarketing season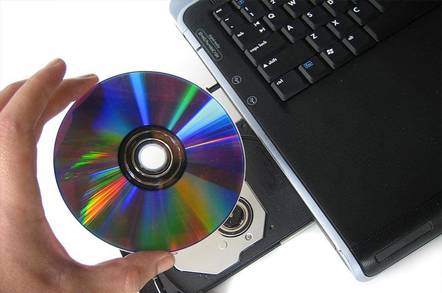 Earlier this week IBM released benchmarks, which it claimed, showed how its Intel servers outperformed Dell servers, now Hewlett-Packard is quoting rival benchmarks which show how its kit surpasses IBM's.
HP said that tests demonstrate superior performance by its ProLiant servers in multiple categories of MMB2, TPC-C and TPC-H testing over competitors' Intel-based servers.
A HP ProLiant DL580 4-way server recorded 1,695.0 QphH@100GB at $82/QphH@100GB in a TPC-H benchmark, recording 14 percent superior performance at two-thirds of the cost of an IBM xSeries 440 published on the same benchmark, according to figures released by HP yesterday.
In tests conducted in March, IBM xSeries 440 server recorded a TPC-H benchmark of 1,486QphH@100GB at $122 per QphH@100GB.
The ProLiant DL580 server runs on Intel Xeon MP processors with the ServerWorks Grand Champion HE chipset. IBM's x440 server runs on the same processor and the IBM Summit chipset.
The ProLiant DL580 server, which supports hot plug memory capabilities, earlier this month achieved an average CPU utilisation rate of 78.9 percent during the 11,400 MAPI Messaging Benchmark 2 (MMB2) test.
Here's one I did earlier
HP is also trumpeting results of TPC-C benchmarks carried out in April for its dual processor-based HP ProLiant ML530 server, which then exceeded the performance of the IBM Summit-based x360 server by an average of 49 per cent.
Running Windows 2000 Advanced Server, the ProLiant ML530 server, recorded a TPC-C benchmark of 34,473.15 transactions per minute (tpmC) with a price performance of $6.27/tpmC. This compares to March 11 benchmark figures for the IBM xSeries 360 of 23,027.66 tpmC at $4.41 per tpmC.
So the IBM server is far cheaper than the HP server it was tested against.
These particular results, since they are now almost three months old, need to be taken with more than just the usual pinch of salt comes whenever we take a look at performance statistics.
On June 11, the ProLiant ML530 server achieved record performance benchmarks for a dual processor server running on Microsoft Exchange 2000. The ProLiant ML530 server achieved an average CPU utilisation rate of 90.1 percent during the 8,010 MAPI MMB2 test, outperforming systems from Dell and IBM. ®
Related Stories
IBM says Intel eServers trounce Dell, challenge Sun
Sponsored: Becoming a Pragmatic Security Leader