Dell, Oracle join Red Hat for enterprise Linux
Not the United Linux News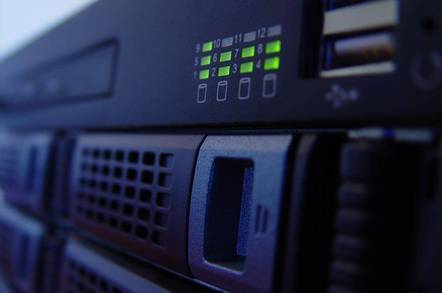 Red Hat Inc, Oracle Corp and Dell Computer Corp have teamed up to provide packaged support and services for Red Hat's Linux Advanced Server operating system and Oracle's 9i Release 2 database management system.
Adding some heavyweight enterprise-level backing to Raleigh, North Carolina-based Red Hat's high-level version of the Linux operating system, Redwood Shores, California-based Oracle will be providing operating system support for Red Hat Advanced Server, and has collaborated on its development.
Designed to compete with Unix in mission-critical server environments, Red Hat Advanced Server includes enhancement to the Linux kernel for improved I/O scalability, memory capacity and process scheduling. The companies claim that these enhancements have brought about a 10-fold increase in memory utilization capacity with the Oracle database, and are also working together to create new management tools for Oracle on Red Hat.
With the release of its Oracle9i Database Release 2, Oracle9i Application Server and Oracle9i Developer Suite on Linux, Oracle is also claiming to have delivered 'Unbreakable Linux' by bringing its Real Application Clusters to the Linux operating system.
Meanwhile, Austin, Texas-based Dell has announced that it is certifying its entire line of PowerEdge servers for Red Hat Linux Advanced Server and the Oracle 9i Database, including the Real Application Clusters. Dell will also resell Oracle licenses with certified configurations of its PowerEdge servers.
With the advanced capabilities of Advanced Server, Red Hat is a step above the Linux distributors that teamed up last week to announce UnitedLinux. Although Caldera International Inc, SuSE Linux AG, Conectiva SA and Turbolinux Inc have the geographic coverage to take on Red Hat with a single Linux distribution; the companies will need the support of ISVs and IHVs to target UnitedLinux at enterprise users.
Although an invitation was offered to Red Hat to join the UnitedLinux team, it came too late for the company to properly evaluate the potential for a combined version of the Linux operating system, and many industry watchers have seen UnitedLinux as a plan to unseat Red Hat as the leading Linux distributor. So far, Red Hat's response to UnitedLinux has been diplomatic, with the company welcoming a reduction in the number of distributors but doubting UnitedLinux's ability to generate application support.
© ComputerWire. All rights reserved.