Compaq wears the pants in HP's brave new storage world
But bad news for Overland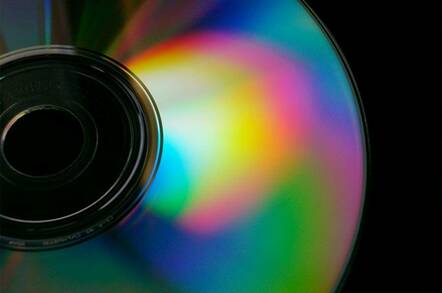 Hewlett-Packard Co's new storage boss, Howard Elias, yesterday expanded on his plans for the new combined networked storage business,
Nick Crouch writes
For Elias there may be an element of deja vu about the situation in which he finds himself. Elias originally came from Digital Equipment Corp and served as Compaq Computer Corp's storage supremo immediately after that merger before moving on to head up Compaq's business critical server division.
He acknowledged that mistakes were made in that exercise, but believes that HP and Compaq have learnt from that experience. He identifies four broad principles that must be followed: speed of execution; clarity of decision-making; detailed planning; and a sound "go to market" model. He believes that the Palo Alto, California-based IT giant and its new acquisition have got these things about right so far.
It is certainly true that the new business has been pretty quick off the mark in publishing its high level roadmap for the business. Indeed, it indicates the amount of work that was being pumped into this merger well before the votes were counted or even cast and the extent to which the futures of both businesses were being wagered on the outcome. There have clearly been some very swift and very tough decisions made, and there will inevitably be some big losers.
In storage it is clear that Compaq has come out wearing the pants. Elias is adamant that in terms of future architecture it will be looking to Compaq's Enterprise Networked Storage Architecture (ENSA) rather than HP's rather more recent Federated Storage Area Management as its guiding light for the future, although he acknowledged that some elements of the latter may survive.
It was always clear that Compaq's mid-range storage arrays would triumph over HP's, although Elias insisted that there will be at least a five-year grace period before support for any product will be withdrawn, and there will always be an upgrade path on offer. HP will clearly win the day in tape and nearline where Compaq has never had much of a native offering.
This is bad news for Overland Data Inc, 60% of whose business is in Compaq OEMs of its tape libraries. HDS will be pleased to hear that HP will continue to resell its high end Lightning storage array "for the foreseeable future", indicating that HP has no immediate plans to develop an offering for that segment of the market.
In virtualization it appears that Compaq's "jam tomorrow" out-of-band product VersaStor (now labeled by Elias as a "technology") is to be retained at the forefront of its push into that area of storage management. The rhetoric that Compaq has always used in the past to rubbish the in-band architecture of products such as HP's SANlink has scarcely softened. HP for its part has always maintained in the past that there were no significant performance issues with in-band.
Elias seemed happy to dismiss these arguments with a conspiratorial smile. SANLink is a "reasonable approach" in lower end storage implementations, but Elias is also keen to emphasize that other virtualization architectures, such as host based (eg Veritas) and array based (eg Compaq's EVA-based "Versastor-lite") have a part to play.
However, it is clear that Elias thinks that HP wasted its money when it acquired StorageApps for the application last summer for $350m shortly before the Compaq saga began - along with anything it has spent on it since. It is destined to be a place-holder until VersaStor makes its appearance. This is now scheduled for the "second half of the year". Previous estimates of a shipping date for VersaStor have come and gone. It will be interesting to see if HP can deliver where Compaq has not.
One area where HP has triumphed is in getting storage management as a whole focused on integrating with its HP OpenView framework product. Once the new company has the wind behind it, it may be able to offer the big boys of storage management - Veritas, IBM Tivoli, EMC - a real run for their money with a single operating framework from the production network down to the storage layer.
However, Elias is keen to emphasize that development of the storage layer will stay within the networked storage group and will not be consolidated into the software group where the rest of OpenView will be developed. "HP wants to implement a standalone storage management structure within OpenView", he says in recognition of the fact that this is how most end-user enterprises organize their IT support.
The experience of IBM Tivoli, where responsibility for the development of storage management software has shuttled back and forth between the Tivoli group and the storage group, with neither, clearly being found satisfactory, is testament to the difficulties of striking the right balance here. It will be interesting to see how this pans out in the long run.
© ComputerWire. All rights reserved.