IBM hands over HDD biz to Hitachi
Duo take on EMC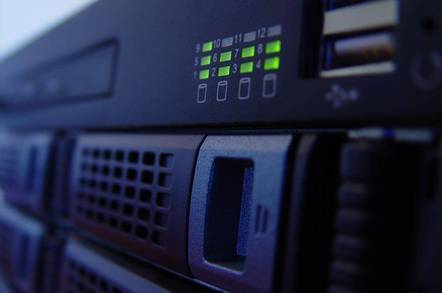 Hitachi and IBM intend to pool their respective hard disk businesses in a joint venture, which is expected to 70 per cent controlled by Hitachi. The Japanese manufacturer will make an unspecified cash payment to IBM for its HDD assets.
IBM's HDD business is making a loss and the logic behind the deal, details of which are still been negotiated, is to combine the two firm's respective operations, staff and intellectual property to create a more efficient operation. The joint venture will be based in San Jose, California.
In a separate deal, IBM and Hitachi have signed a joint development pact aimed at displacing EMC from its top perch in the lucrative enterprise storage market.
Under the terms of a preliminary agreement, the companies plan a multi-year alliance to research and develop new open standards-based technologies for next-generation storage networks, systems and solutions.
IBM and Hitachi will still continue to offer competing enterprise storage products.
The two companies plan a common approach to virtualisation, based on IBM technology, which will allow users to more easily manage all their networked storage systems as a single resource. Hitachi and IBM intend to put their joint weight behind the Common Information Model (CIM) standard for storage management.
Last week, EMC called for the US government to ban the importation of Hitachi Data Systems products, which - it claims - infringe six EMC patents.
Japanese companies have a history of folding quickly whenever a US lawyer picks up the phone, but Hitachi has vigorously defended its corner. The allegation are "without merit" and a sign EMC has "chosen to compete in the courtroom rather than in the marketplace", it retorts. ®
Related Stories
HDS plays down API swaps with IBM or EMC
HP storage division carries on regardless of merger
Dell hints at services, storage ambitions
Sun peeks through clouds with new storage
The great storage giveaway
Sponsored: Detecting cyber attacks as a small to medium business