Orange to increase SMS charges
Monthly subscribers feel the squeeze of 10p messages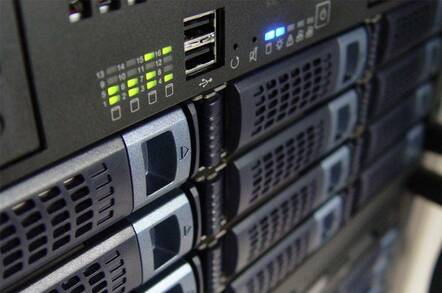 Orange is increasing the cost of sending a text message for some of its subscribers.
From April 22, Orange's Talk 60, Talk 150, and Talk 500 customers will be charged 10p per SMS message, up from the 6p or 7p per message (depending on tariff).
In a statement, Orange said the increase in SMS fees brings these talk plans into line with the cost of text messages on Orange Pay as You Go and other Orange personal service plans.
The "increased cost in texting between networks" made the price increase necessary, Orange told subscribers in a letter informing them of the changes sent out last week.
Register readers have contacted us to complain about the price increases saying that one of the main reasons they subscribed to Orange in the first place - cheap texting - has been squeezed out in Orange's push for greater profits.
The price changes (increases) also include the introduction of Text Message Bundles, a service which enables customers to buy a set number of text messages at a reduction to the standard text price on personal talk plans.
Orange's personal and small business customers can buy 30, 60 or 120 text messages per month, for £2, £4 or £8 a month respectively. The new bundles are available to on monthly accounts, connected to Orange Everytime service plans or Orange Talk Plans up to and including Talk 500.
Last December, Orange ended its Talk 60 Text 1500 tariff, which enabled companies to make large numbers of text messages for a flat fee of £60 a month. The move was strongly opposed by members of the world's oldest text message community, Locust, amid fears that the changes would result in the demise of the service. They set up a Web site opposing the charges.
At the time an Orange spokesman told us the company had decided to end the tariff because Locust founder Jon Anderson was the only person still using the service, and it was costing the company money to run it.
Like the latest price increases, Orange said it was cancelling the Talk 60 Text 1500 tariff to "simplify pricing".
Ever notice that when a company "simplifies pricing" fees always go up?
Despite the additional charges, the Locust service is still running. There are hopes that talks between Anderson and a group within Orange looking at next-generation applications and services, called OrangeImagineering, will bear fruit.
Mobile operators are looking to come up with ideas for content that would drive uptake of high-speed mobile services, so we're glad that Orange has (belatedly) come to see the value of Locust. ®
Related stories
Orange SMS spam dragnet ensnares unwary
Orange users angry at spam voicemail
Orange kills Locust
BT Cellnet mmail falls off the Internet
Cellphones build IM bridges
Freeserve deal lets SMS Genie out of the bottle
Mobile startups dismiss 3G - for now
External links