McData's legal go-slow on Brocade carries advantages, risks
Silkworm, silkworm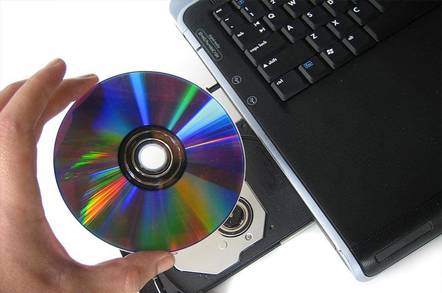 McData Corp looks set to prolong the pain it is inflicting on its rival Brocade Communications Systems Inc, by moving at less than full speed with the damaging patent infringement lawsuit it launched last week.
Tim Stammers writes
.
Despite declaring that it wants to see Brocade disable the disputed technology in its switches, McData has yet to request the court injunction that would bring about this outcome. So far the company has very publicly filed a legal complaint, and is declining to comment on why it has not yet filed the inevitable injunction.
Even if it is ultimately unsuccessful, the action announced by McData on Valentine's Day could still delay the market adoption of the forthcoming hardware with which Brocade hopes to make an assault on McData's high-end SAN switching territory. If the suit is successful, it could delay the launch of that hardware by months.
The patent dispute concerns frame-filtering technology in Brocade's critical and already delayed Silkworm 12000 switch, and its Silkworm 3800 switch, which is the first hardware the company has shipped featuring the latest 2Gbit version of the Fibre Channel protocol. The 12000 is the first high-end high port-count SAN switch to ship from Brocade, and it is essential to the company's long-term survival. It will take Brocade into direct competition with McData.
McData filed its complaint - in the District Court for Colorado - on February 14 and announced its move publicly on the same day. The fact that it has not yet however filed an injunction surprised Jonathan Lipson, assistant professor of law at the University of Baltimore School of Law.
"It's unusual to say you want it, but not to actually file for injunctive relief. It's a little odd, but there may be tactical reasons for it," Lipson said.
The time taken to prepare an application requesting a court to issue an injunction appears to be an unlikely factor behind the delay. McData's perfect timing so far has suggested that its action has been planned ahead. It filed its initial complaint the very day after Brocade held an after-hours earnings call during which it promised that its 12000 is at last close to shipping.
In a note issued this week, analyst The Enterprise Storage Group said: "Our guess is that McData takes its sweet time and doesn't even talk about a settlement. As long as they can create potential damage, the OEMs will most likely sit on the sideline and not ship the 12000....the OEMs will sit it out for a while and stick to the status quo until the smoke clears one way or another."
And if the wind blows the wrong way, the smoke could end in McData's eyes. In another note issued last week, USbancorp Piper Jaffray analyst Ashok Kumar wrote: "This lawsuit raises the not-so subtle issue of whether or not the Fibre Channel industry is interested in serving the customer or about individual companies serving themselves.... If anything, Brocade's OEM customers are not likely to cut McData any favors if this legal spat only serves to screw up the industry more than it already is."
Brocade seems to believe an injunction would be hard-won. Speaking to analysts and investors yesterday, Brocade CFO Tony Canova acknowledged that McData has not asked for an injunction yet and said: "The chances of them being granted an injunction is incredibly remote."
© ComputerWire.com. All rights reserved.