iAnywhere Sharp deal gives Linux PDAs boost
Pushing enterprise apps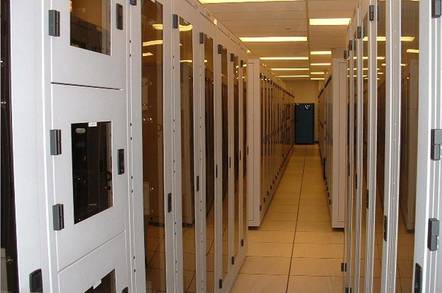 iAnywhere Solutions Inc may have inadvertently provided a major shot in the arm for Linux-based PDAs through a tie up with electronics giant Sharp Electronics Corp. The relationship will see the Sybase mobile subsidiary working with the Japanese electronics giant to encourage developers to build Java-based enterprise applications for Sharp's Linux-powered Zaurus SL-5500 PDA using the iAnywhere m-Business platform,
writes Tony Cripps.
Interested members of both companies' developer communities are set to gain numerous benefits from the partnership. Most notably, the benefits include $99 membership of Sybase's SQL Anywhere Studio Subscription Program, providing some $2,000 worth of tools in the shape of the SQL Anywhere Studio mobile database and synchronization products. Members will also have access to discounted Zaurus developer units, sample application code, white papers and development tips and tricks.
The relationship is not the first of its kind that iAnywhere has initiated - similar programs have in the past been undertaken with iAnywhere investor Casio and Symbol Technologies - but it is certainly the most interesting.
The fact that Sharp's Zaurus is the first mainstream PDA to be powered by an embedded form of the open-source operating system (in this case Lineo Inc's Embedix Linux flavor with a GUI created using Trolltech AS's Qt application framework) looks more than simply a side issue given the perceived high status of the iAnywhere products among the many wireless enterprise infrastructure alternatives.
Despite having long lost its position as a major player in enterprise databases, iAnywhere undoubtedly holds a strong suit of cards in the embedded database space. Indeed, its product is frequently leveraged by enterprise application vendors such as Siebel Systems Inc for wireless extensions to their core products.
This enthusiasm appears also to be shared by rival vendors. For instance, in a recent interview with ComputerWire, Said Mohammadioun, CEO and chairman of Synchrologic Corp said he believed iAnywhere's products were second only (naturally) to his own company's offerings in terms of functionality and provide its major competition.
With these factors in mind, Sybase's decision to openly back what is currently a peripheral platform for PDAs, whether or not the decision is principally concerned with Java application development, may provide a strong basis for Linux to invade the corporate handheld market, currently dominated by Palm OS- and Pocket PC-based devices.
Linux has so far failed to make much impression on the PDA world to date, with few dedicated Linux-based terminals. Instead, PDA users wishing to make use of the open source software have instead had to replace the device's existing operating system. The Microsoft Pocket PC-powered Compaq iPaq is probably the PDA of choice for this surgery.