Compaq pumps up AlphaServer 4-way benchmarks
Records galore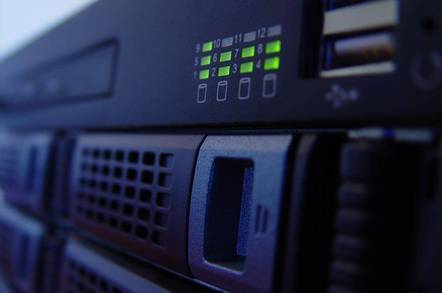 Unix server vendors just love benchmarks, which means, we guess that their corporate clients think they're pretty important to.
Compaq is no exception, even as its own Alpha CPU platform begins the slow fade into oblivion.
Yesterday, the company issued a press release proclaiming that all-important TPC-C benchmark score for a 4-way AlpaServer ES45 - a record for the four-processor class. Better still, the configuration sets a new price/performance for all UNIX systems, we are informed.
The test system incorporates 4 1GHz Alpha CPUs and Tru64 Unix. It ran Oractestle9i Enterprise Edition for Tru64 UNIX and hit 50,117tpmC (transactions per minute). This equates to a price/performance figure of $15.24/tpmC. You can find out more about the benchmarks here.
Compaq has a tricky transition to pull-off - it is committed to converting customers from Alpha to Intel Itanium. But get it wrong, and customers will simply go elsewhere - to IBM, Sun and HP.
There is no question about the technical stability of the Alpha platform, or about its competitive price/performance(although it will be interesting to see how the Unix server vendors will fare on this criterion, once Intel's McKinley, the latest, and soon-to-launch iteration of the Itanium, and Hammer, AMD's not-quite- so-soon to launch 64-bit platform, start rocking).
Compaq's problem is one of perception: this is why it so keen to promote performance improvements and customer wins for the Alpha platform. To this end it names the Pittsburgh Supercomputing Center as a trophy client. This site clusters 760 ES45 units using 3,000+ Alpha CPUs integrated into one bloody big system,
Compaq has also wheeled out our chum, Terry Shannon, publisher of Shannon Knows Compaq, the estimable US-based industry newsletter, for a helpful spin on the capability of the AlphaServer ES45.
From him we learn that this Compaq box is suitable both for rapidly processing computationally-intensive applications and for specialised systems to analyse data. Many other vendors, by contrast, concentrate on systems optimised for one or other role. Compaq Alphaserver systems consistently fulfil both needs better than the competition, according to Terry. ®
Sponsored: Detecting cyber attacks as a small to medium business