mmO2 to pioneer mobile IM in Europe
Teams up with OpenWave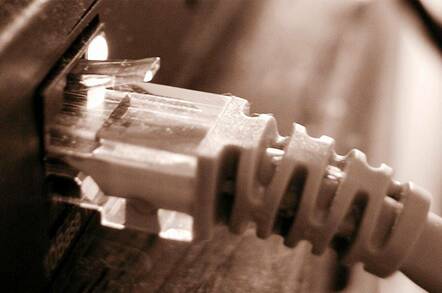 mmO2's Genie mobile internet portal launched an instant messaging (IM) service on Friday. It is the first of Europe's major mobile portals to do so, and likely to also be among the first to support the Wireless Village instant messaging specification unveiled by leading wireless handset makers and others earlier last week.
Genie's early support for mobile IM is also typical of the aggressive attitude to new technology adoption of its parent company, London-based BT Group Plc spin-off, mmO2 Plc. Since becoming the first operator to launch a commercial GPRS network service last year, mmO2 has quickly moved to populate its new data network with applications, such as secure corporate email . Although Genie's IM service is not limited to use by GPRS customers, it fits well with the always-on character of GPRS, and is seen by the company as a potentially strong generator of GPRS traffic.
Cellnet Ltd, mmO2's UK operating company, will be the first of its five networks to officially promote the Genie service, but the plan is to extend it to mmO2's Dutch, German and Irish customers during the course of the year. When the service reaches Ireland, that market will become the first in Europe to support competing mobile IM services as Genie goes head-to-head with AirCell.
In the UK, the Genie service went live on Friday, allowing users of any Cellnet GSM phone to send and receive IM messages free of charge. However, the Genie service is not restricted to Cellnet subscribers - customers of other UK cellphone networks can send and receive Genie IM messages via WAP. The service will also be free to non-Cellnet customers for three months, Genie said, but added that in this initial period, it will "try and identify services that may be chargeable".
Indeed, although the Genie IM service is not being called a pilot, in some respects the whole early experience is likely to be a learning curve for Genie, its customers, and its partners - including the principal IM system supplier, OpenWave Systems Inc.
According to Nigel Oakley, OpenWave's European director of messaging, although some of the IM systems software supplied to Genie is based on OpenWave WAP and messaging software already in use at the company, the system is still OpenWave's first commercial IM product to go live since it acquired the core software that it is built around with Avogadro, the Seattle, Washington-based telecoms software developer.
Doubtless OpenWave's extensive list of other operator customers will be watching its first IM system implementation closely, since there are still several key issues to be resolved in delivering IM over a mobile network, not the least of which are the means to best identify terminal "presence" in a mobile IM community, and then how to most appropriately deliver IM traffic to a user, according to the state of their connection.
This is very different from managing IM traffic in a fixed-line world, where an IM user is either online or not. A mobile IM user may be connected to the network, but not available immediately to an IM dialog, and if the same user is connected over a GPRS network, there is the added complication of dealing with the dynamic nature of IP address allocation in 2.5G networks.
For instance, said Oakley, although a typical GPRS network user may believe that always-on means they are in a constant state of connection to the network, in reality the network removes their IP address status after a given period of activity. For an IM service, this means incoming IM traffic must be readdressed on the fly, and in a way which reallocates the receiving device's IP address.
© ComputerWire.com. All rights reserved.