Novell adds clout to Liberty Alliance
Robust standards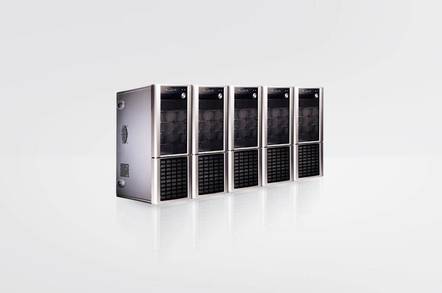 Novell threw much - needed support behind the Liberty Alliance yesterday stating that it had some very useful experience to bring to the table. It wasn't joking either - we were wondering how the Alliance would function without such a backer.
The Liberty Alliance was created with one over-riding aim: to address the increasingly complex issue of electronic identification. The plan, therefore, is to develop a number of 'open' yet federated solutions for network identities which will enable the all important single sign-on, decentralised authentication and open authorisation from any device connected to the network - Internet or otherwise.
This is no light-weight remit. A single sign-on is difficult enough typically but it gets even more complex when you consider the multitude of devices are likely to connect. Add in the notion of open standards and you can see why the Alliance needs all the help it can get.
Step up Novell.
Novell joining the Alliance is a major boost in one obvious way. Novell does electronic identification - probably better than anyone else in a complex environment. It has its market leading eDirectory to underpin the whole thing and it has a raft of experience and technical competency that few could contrast. Also it has its single sign-on solutions, biometrics and pretty much everything else that an alliance such as Liberty needs.
Indeed, this whole centralised approach, directory driven single sign-on is Novell's true home. It could, very probably, do this stuff on its own. But the addition of AOL, with Netscape's directory product, Sun and HP will undoubtedly make for a more robust and acceptable set of standards.
Microsoft hasn't taken the plunge yet - despite its rather active Passport identification solution. But is this a bad thing? Probably not. Microsoft could undoubtedly give the project similar, although arguably inferior, solutions, but these do not meet the pre-requisite of the 'open' system.
Sure, Microsoft could provide a directory and everybody could probably tap into Active Directory, but this would only be a de facto, as opposed to actual, open system. And anyway, Microsoft and AOL-TW sitting together in a group called the Liberty Alliance would probably make everyone shuffle uncomfortably.
© IT Analysis.com. All rights reserved.