Woz goes wireless – by stealth
Hyperdriven marketing?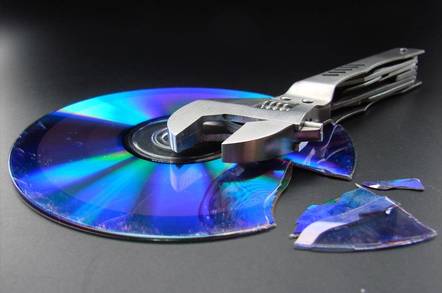 Steve Wozniak is launching a new wireless technology venture. For anyone who understands Apple co-founder Wozniak's pivotal role in the birth of the modern computer industry, this should be interesting news. However, neither Wozniak nor the venture capital firms backing the company, called Wheels of Zeus (wOz), are saying anything about the technology that underpins the venture,
writes Dan Jones.
Instead, the company appears to be following in the footsteps of 'Ginger/IT' inventor Dean Kamen, who found himself the centre of a media feeding frenzy last year. Before Kamen's product was even launched, several IT luminaries were quoted saying it was the greatest thing since sliced bread. As it turned out, IT was perhaps only the greatest thing since cheese slices, for the Segway, as it is called, is just a couple of steps up the evolutionary ladder from the electric scooter.
It is interesting to note that wireless device vendor Danger Research Inc, which is backed by Mobius Venture Capital, one of the companies funding wOz, found itself at the centre of a similar media buzz while it was still in stealth mode last year. Wozniak is on Danger Research's board.
However, Greg Galanos, managing director at Mobius, is keen to disassociate wOz from the Segway media circus. "I don't think we've made any statements about this changing the world," he told ComputerWire.
Indeed, the people involved have made virtually no concrete statements about what the company's products will do. "wOz is designing new consumer electronics wireless products that will have universal appeal among consumers and corporations alike," said Steve Wozniak, in a statement. "Recent advances in global positioning software (GPS) systems and antenna technology coupled with the declining cost of processing power and two-way networking make the possibilities for new devices and services really exciting."
Galanos said that the products will combine GPS with wireless LAN networking technology. These products will "help everyday people track everyday things," according to the press blurb. This almost suggests that the company is planning to produce something along the lines of wireless tags or badges that can be located on a WLAN network. However, it's probably best not to try and second guess Steve Wozniak, who has consistently proved his flair for delivering left field computing breakthroughs.
WOz has scored $6m in funding from Mobius, Draper Fisher Jurvetson and Palo Alto Investors. Galanos said that this will be enough money to enable the company to prove the technology works and produce prototypes. "It has the genetics of a proper start-up, not a bubble company," Galanos said. wOz will officially launch in the second quarter of this year.
© Computerwire.com. All rights reserved.
Related stories
Steve Wozniak's smartphone venture