Nortel in black pit of despair
Results more depressing than a Leonard Cohen song (shurely not possible? - Ed)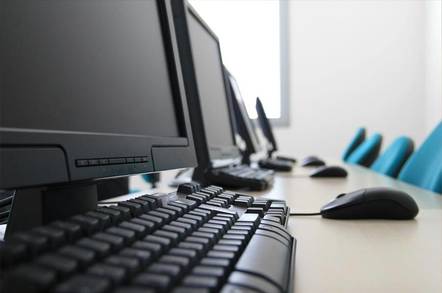 Losses keep pilling up at Nortel Networks as the firm announced a Q4 deficit of $1.83 billion, bringing net losses for the year to $ 27.30 billion.
Nortel's revenues from continuing operations for Q4 2001 were $3.46 billion compared to $8.20 billion in the same period in 2000. Revenues in 2001 for the Canadian firm were $17.51 billion compared to $27.95 billion in 2000.
Restructuring and job losses have resulted in Nortel ending the year with half the workforce it began with. Nortel is in the process of slashing its workforce from 95,000 workers down to 45,000.
The results came out slightly ahead of those predicted in a profit warning in December and Nortel's CEO Frank Dunn tried to put a positive spin on its future by saying it expected "gradual growth" in revenues to begin in its second quarter and a return to profitability by Q4. The firm also announced that it had a cash balance at the end of the fourth quarter of 2001 of approximately $3.5 billion
Metro and Enterprise Networks segment revenues for Nortel decreased 53 per cent in the fourth quarter of 2001 compared to the fourth quarter of 2000. This reflects substantial declines in the circuit switching, packet networking and services, and metro optical portions of this segment, across all major regions.
Wireless Networks revenues decreased 21 per cent over the same period. Optical Long-Haul Networks was even more badly hit, with revenues down 89 per cent in the fourth quarter of 2001 compared to the fourth quarter of 2000.
The collapse of competitive carriers and dotcom firms in the States, has had a disastrous effect on networking firms, while a slowdown in IT spending in general has piled on the misery. Badly timed high-price acquisitions and questionable lending to new customers have compounded Nortel's problems. ®
External links
Related stories
Losses pile up at Nortel

Nortel reaches rock bottom
Nortel posts losses of $19.6bn
Nortel axes 10,000 more jobs
Nortel in the poo
MemoWatch Nortel 're-aligns' 10,000 employees
Battered, bothered, bewildered - Nortel and Lucent shareholders
Lucent to restate sales and cut 10,000 jobs
Marconi set to announce loss of 3,000 jobs
Cisco splits into 11 technology groups
Where have all the Cisco customers gone?