Server sales down 20% in 2001, may be up in 2002 – IDC
Perfect storm?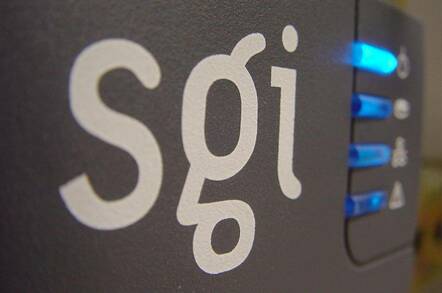 The server analysts at International Data Corp held a conference call with its key customers yesterday to discuss the bloodbath that was the 2001 server market and to forecast what the future server market might look like over the next year -
Timothy Prickett-Morgan writes
.
While the people who attended the call were told not to expect a return to the heady days of the dot-com bubble and were also told that there was plenty of gut-wrenching change ahead for server vendors and customers, IDC's analysts were nonetheless optimistic that server buying trends would soon return to something more akin to the normal, annual cyclical patterns that characterized the market in the early and middle 1990s. In fact, with server revenues down 20% for 2001 to $54.5bn, as IDC expects in its preliminary estimates for last year, we have turned the server revenue clock back to about mid-1995, when the worldwide server market accounted for $57.5bn in sales. Server revenues in 2000, driven by major acquisitions of Unix and Wintel gear, were $10bn higher than the 1995 levels. Plot this out on a chart, as IDC did, and it is one big trough following one big wave. A perfect storm, indeed.
Mark Melenovsky, one of the research managers on IDC's server team, headed up the call. IDC's reckoning of what went wrong in the server business borrows from Hollywood, and its researchers are dubbing it the perfect storm. Everything that could have gone wrong, went wrong. "There are a lot of trends behind the bursting of this server bubble," he explained. Chief among these were the failures of thousands of dot-coms, which had been acquiring mountains of server and storage equipment and then which dumped it on the market.
Further exacerbating the situation was the fact that server vendors and their distribution channels had geared up for the nearly instantaneous capacity needs of their dot-com and service provider customers, who were seeing workloads double, triple, or quadruple in a year. The only way to make sure these companies could meet such capacity requirements was to stuff their warehouses and partner channels with equipment. When the bubble burst, the channel was full of excess capacity just like customers were. In a simple supply-demand equation, there was no way for prices to hold up, and they fell.
All of this excess capacity and the uncertainty in the economy in the second half of 2000 and throughout 2001 has sparked off price wars, which has also dragged down server revenues. Melenovsky says that IBM started the server price war in the Asia/Pacific region in the second quarter of 2000, and that it rolled through the economies of Western Europe and North America in the third and fourth quarters of 2000. What he didn't say is that Dell has touched off a price war in the low-end server market in early 2001 that is still going on in 2002.
"A few years from now, we will look back at the era spanning 1999 and 2000 as an inflection point," says Melenovsky. He says that this is when the transition from client/server computing to web services computing really got under way, and this shift, which is still occurring, is causing some consternation among the companies of the world. "Both companies and suppliers are now taking stock of the situation."
IDC's preliminary research shows that in the fourth quarter of 2001, worldwide server revenues across all platforms grew $2bn or 16% sequentially from the third quarter of 2001, the bottom of the trough. However, revenues in Q3 2001 were off 26% compared to the top of the wave in Q4 2001.
As for the future of the server market, Melenovsky and the rest of the IDC team are understandably cautious, but then again, they do get paid to analyze the future. Melenovsky says that the current IDC consensus is that overall server revenues this year will range from flat compared to 2001 to an increase of 2% to 3% over 2001's revenues. Volume servers based on the Intel platform could have higher revenue growth rates, and mainframe and Unix and proprietary midrange servers could fare worse.
IDC says that, oddly enough, the Y2K crisis of 1998 and late 1999 could be a major sales driver in late 2002 and early 2003. Many companies bought excess capacity to support their production applications while concurrently testing fixes to their applications to make them Y2K compliant. IDC expects that unit server shipments in 2002 will grow somewhere in the low double-digits, perhaps between 11 per cent and per cent, driven mostly be increased sales of Intel-based servers, which comprise 85 per cent to 90 per cent of shipments and nearly 40 per cent of revenues worldwide these days. In terms of both shipments and revenues, 2002 will be backloaded to the final two quarters of the year. Not to be cynical, but we've all heard this story in 1999, 2000, and 2001. Maybe this year, provided nothing crazy happens in the world, this will turn out to be true.
© ComputerWire All rights reserved.