Orange kills Locust
Mobile operator pulls plug on text message community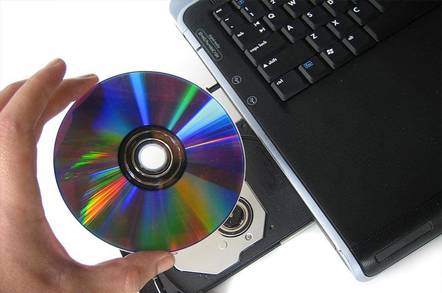 Orange pulling the plug on the world's oldest text message community, Locust, by ending its Talk 60 Text 1500 tariff, which enabled a company to make large numbers of text messages for £60 a month.
From 18 December, Locust members will have to pay to receive each message rather than a monthly flat-rate fee. The extra cost will effectively end the service, Locust founder Jon Anderson claims. He is petitioning people to pressure Orange to retain the service.
Established in 1996 as an easy way to pick up email from anywhere in the world by using your mobile phone, Locust quickly expanded to include traffic and weather reports, lottery results, mailing lists and chat rooms.
Orange contacted Mr Anderson on 21 November saying it was cancelling the Text 1500 tariff. Despite strong opposition from the community's 600 or so members, it confirmed on 28 November that it would stand by its decision in order to "simplify pricing".
An Orange spokesman told us the company had decided to end the tariff because Mr Anderson was the only person still using the service and it was costing the company money to run it.
He said he "not aware" of a new text service which Orange is thought to be bringing out in the near future which that would act as a competitor to Locust. He also said was "no evidence" of a claim by one of Locust creators that Orange had promised it would give six months notice before ending the tariff.
In an official response, Orange said: "We have a responsibility to all our customers to provide the best service, best network and best value for money. The only way we can do this is by running our business as a business and charging for services which cost us money to provide." It said it is currently "migrating the remaining customers still using this service on to a different tariff of their choice".
Members of the Locust system pay £3 a month for free reception and transmission of internet mail, mail forwarding and mail aliasing. Outgoing text messages are made at the usual rate of 5p.
Locust users are angry over what they call Orange's hypocrisy. While the France Telecom-owned operator has taken out TV and print advertising espousing the virtues of text messaging ("Touch someone, amuse someone, surprise someone"), its decision to charge for incoming messages ends the oldest community build on the SMS protocol.
Locust members have started a protest site called SaveLocust.org and posted personal messages of support on the group's main site at Locust.co.uk. ®
Related Links
Save Locust.org
Locust.co.uk
Messages of support
Sponsored: Becoming a Pragmatic Security Leader