IBM doubles secure transaction performance with Zzzseries
Pumps up Linux support too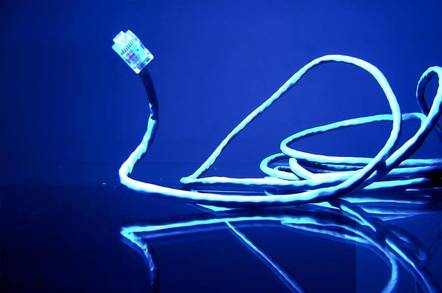 IBM has announced that it has doubled the ability of its mainframe platform to handle secure transaction, with the latest edition to its Zzzz series boxes.
The eServer z900, with use of a PCI Cryptographic Accelerator Card, can process up to 3,850 SSL transactions per second, and features a number of software enhancements in reliability, manageability and Linux support.
The server comes with a revamp of the z/OS operating system which extends Intelligent Resource Director (IRD), which reallocates system resources where they are most needed, to users running Linux and z/VM on the mainframe. z/OS also comes with bundled intrusion detection technology.
To boost interoperability, Big Blue has announced the server comes with a new C++ compiler and Unix file system which IBM said "significantly improves the portability and performance of Unix applications running under z/OS".
With the release, IBM has also announced the development of a technology which allows high-speed information transfer among mainframe partitions, called HiperSockets. HiperSockets improves server response time and availability and reduces the cost and complexity of inter-system communications because it is not dependent on external networks. ®
External Links
Washington Post</> reports that Billick blamed the previous week's "defensive breakdown on team's switch to Linux operating system"
Related Stories
eLiza asks: what makes you say you want a self-healing server?
Sun shows off mainframe chasing 106 chip StarCat
Services, ZzzSeries boost IBM figures
IBM ships revamped mainframe
IBM's Linux-ready ZzzSeries triples big iron bandwidth