SAN sanity, TCO parity
Who's not the NAS, just a buzz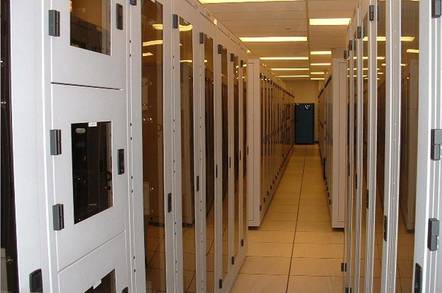 Storage Expo Storage Expo 2001 kicked off yesterday at Birmingham's National Exhibition Centre with a surprisingly good turnout of vendors. Most of the usual suspects were on display, complete with flashy lights, lots of pamphlets and plenty of big boxes called 'SAN Station' and 'SAN in a Van', among other things.
Q Associates, a big Sun Microsystems reseller (among other things), runs an annual storage survey and presented the results, which were met with some interest, as well as some scepticism by the techie audience.
An independent consultant, Teresa Moon (whose name was followed by a string of acronyms in danger of running out of space to display), informed the audience of the results the survey had found, mainly covering: key storage issues; cool/uncool brands; priorities facing IT managers/CIOs; and new storage technologies.
From the results, current key issues for CIOs include: backup and archive management; online backup; storage capacity expansion; and 24x7 application availability. This did not seem far removed from the previous year's results and most of the audience nodded in agreement.
Top four trendy brands included Compaq, IBM, HP and Sun, while the not-so-hip list included Auspex, LSImetastor, MTI and Brocade (from the query: What storage brands do you have implemented). Those brands whose perceptions were gaining nicely in the market were EMC, Hitachi, StorageTek and Network Appliance.
Moon then displayed 'priorities for new corporate storage solutions', listing them (in order of magnitude) as: performance; TCO (Total Cost of Ownership); expansion capabilities; purchase cost; high availability; and compatibility. At this point the audience started to rumble a little and eventually came to the conclusion that performance wasn't much of a priority at all and certainly not the number one priority, which in these new economic climes should definitely be TCO. (They also thought 'purchase cost' should be bundled up with 'TCO', although some did dispute this, bringing up mention of evil Dilbertian CFOs that don't understand real TCO and only care about upfront cash costs.)
Under the section of 'new storage technologies', clustering, SAN and NAS ruled the roost, while 'storage virtualisation' came a distant last. This was in direct contrast to the exhibition hall buzzing down below though. A long list of companies had pegged up proud "we do storage virtualisation" and "storage virtualisation is love" signs (or just about anyway). ®