Intel to ship 802.11a wireless LAN kit in 2002
'Jackpot' codename says it all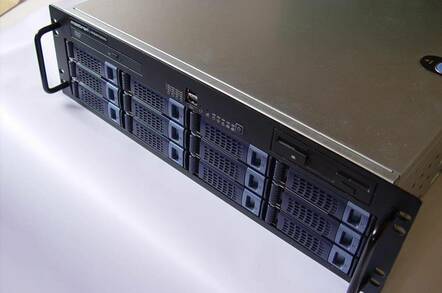 Intel Technology Roadmap Intel has aggressive plans to use the 802.11 wireless connectivity specification as the basis for local area networking, with product roll-outs during what's left of 2001 and throughout 2002.
Confidential documents seen by The Register show the chip giant plans to offer an 802.11b LAN product, codenamed Trilogy 3, later this year. This will be followed by a second offering, codenamed Trenton, sometime during the first half of 2002. Both products will be aimed at the corporate market.
During the second half of 2002, Intel will roll-out similar devices that support the 802.11a specification. This increases 802.11b's data throughput of 11Mbps to a maximum if 54Mbps. The company will target both the corporate arena and the consumer space with a product codenamed Jackpot - an indication, perhaps, of the degree to which Intel believes this will lead the mass adoption of wireless networking. ®
Related Stories
Intel to kill floppy drives, serial ports next year
Intel's desktop processor roadmap
Intel's mobile processor roadmap
Sponsored: What next after Netezza?