Oftel strengthens mobile price controls
Winged watchdog comes of age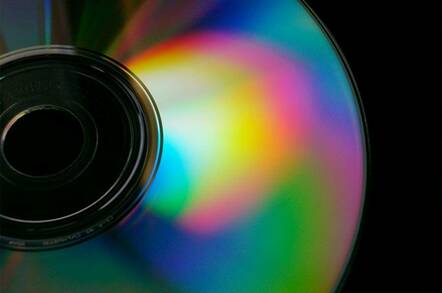 Oftel has tightened price controls on UK mobile operators today in its long-awaited report into the market.
It has strengthened a price formula that will see mobile companies reduce the price of calls in real terms and will save UK consumers an estimated £800 million in the next four years.
The winged watchdog has amazed many by managing to find the middle road and put mobile operators under more pressure to cut prices while avoiding the temptation to make a one-off cut in all phone calls - something that it did in its last review in 1999.
It also went out its way to criticise BT Cellnet (now O2) and Vodafone for charges prices that are "on average at levels higher than would be seen in a truly competitive marketplace". As such, some regulatory controls will be retained on the companies, although others will be relaxed. Controls have also been put for the first time on Orange and One2One.
Orange and One2One avoided direct criticism however -and we just wonder whether this has anything to do with the announcements this month that they had both launched new tariffs to bypass the mobile-to-mobile charging costs that Oftel is particularly unhappy about.
The formula itself is to be RPI-12 per cent, meaning that if inflation (as measured by the Retail Price Index) goes up by five per cent, then prices will have to go down by 7 per cent.
To add to this surprising turn of insight and commonsense, Oftel released Vodafone and BT Cellnet for their obligation to provide wholesale airtime to competitors.
Adrift on the Tariff Sea
Headboy of Oftel David Edmonds also strongly suggested that the four operators work more closely with it to provide clearer information to consumers on tariffs. This is a reference to the fact that the UK is awash with different tariffs - which have the fortunate effect of causing most consumers to select a tariff which isn't the cheapest for their usage.
Edmonds also spelled out that Oftel's next target was the purposeful tying in of a phone's SIM card with a particular network - meaning that if consumers want to move to a different network they have to get a new telephone number. Oftel should have moved on this moths ago but better late than never.
With regard to the ongoing investigation into how much mobile companies charge for calls to and from Europe, Oftel said: "Prices for such roaming calls are significantly higher than costs. The European Commission is investigating the issue and Oftel will continue to assist their work."
The closer Oftel gets towards annihilation with the introduction of new super-watchdog Ofcom, the more effective it appears to become.
If you want to read more, check out Oftel's site here. ®
Related Links