So what the hell does mmO2 actually stand for?
[With suggestions] You'll never guess. Well actually, guessing is the point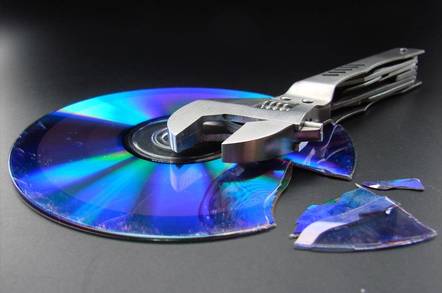 Updated Yesterday BT announced a million-pound rebranding of its wireless arm. No longer would it be plain old BT Wireless - no, it would be young, sexy mmO2. Oh yes.
Aside from the fact that - fuelled by the mischievous media - some London shopping centre called O2 that is thinking about going into Europe is saying it will talk to its lawyers (all publicity's good publicity), the rebranding has gone relatively smoothly. The company certainly managed to keep it under wraps.
Oh, and there was that other thing about a text message sent out at the major relaunch of BT Cellnet as O2 in the CEO's name (Peter Erskine), but was actually sent from a One2One account. Sorry, that should be T-Mobile's account because One2One is (soon to be) no more either.
But ignoring this, the big question is: what the hell does mmO2 stand for? We suggested yesterday that the extra "m" has been magically added on so it could get mmO2 Internet domains, seeing as the mO2 domains has all gone.
Since then various people, including some in the office, have come up with two possible explanations. One, it stands for Mobile Media. Two, that it's the Roman numerals MM, which equate to 2000. Then, with the O2 on the end, it's 2002 - a fresh start and all that.
So we called up BT to find out once and for all.
"Well it stands for nothing really," was the response. Nothing at all? "Well, no. It can mean what you want it to mean." Mobile Media? "Yes, some people have said that." What about Roman numerals for 2000 with the 02 on the end? "Yes, that could work." So it can be anything we want it to mean? "Yes." Bit esoteric isn't it? "Well..."
So there you go - it means everything and nothing. Incredible, huh? We welcome other suggestions. ®
Update
A scientific suggestion from our own John Leyden. It's looks like one of those chemical compounds you occasionally had to make up in order to balance both sides of a chemical equation: mmO2. Apologies to anyone that hasn't had to go through this terrifying ordeal, but for those that have, you'll have to agree that it works like a treat.
Reader Suggestions
Manic Management

Mickey Mouse

Mediocre Multimedia

Media Morons

Major Meanie

mmO2 = MMOO = noise made by bull whilst expelling crap. It sense of "we paid a bunch of mindless morons a fortune (of someone else's money) and got only b*llsh*t in return"

mmO2 is one of those stupid smiley picture things drawn with ascii characters. It's actually a fat dead chap lying on his back. The two ms are his feet, the O is his belly and the 2 is his nose and left arm. Rather apt, really

My Mobile

Stands for millimeters of (molecular) oxygen, a measure of gas pressure. The usual metric unit for gas pressure is mmHg, millimeters of mercury. However, it would be a very strange sphygmomanometer that measures blood pressure against a column of liquid oxygen... not your GP stuff at all.

Related Stories
BT rebranding dictated by Internet
BT Wireless changes its name to 'O2'
Sponsored: Detecting cyber attacks as a small to medium business