Stratus preps high availability Linux port
Something for the partners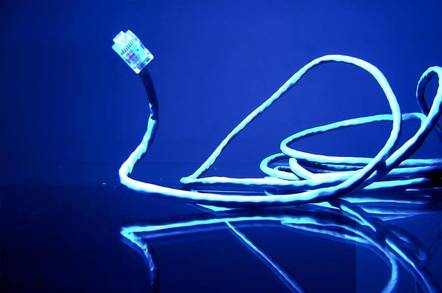 Development work is getting underway to port Linux to fault-tolerant hardware architecture developed by high-end server manufacturer Stratus.
Boston-based recruitment consultant Hollister Associates is looking a technical project leader, to lead a team of four engineers "to design and develop a fault tolerant version of Linux on Stratus' Fault Tolerant IA-32 architecture".
"This project will include the porting of Linux to Stratus FT hardware, kernel support for CPU and memory synchronisation, the addition of hot plug PCI support, and a device memory protection scheme," Hollister states in an ad. "The position involves design, development of code, participation in strategic product definition and customer presentations."
Stratus is best known as a niche supplier of fault-tolerant systems based on PA RISC chips, and running either HP-UX or its own proprietary VOS operating system. The firm uses redundant hardware components and approved software to offer high reliability servers to telcos and financial services firms.
Last month the firm announced the availability of its first servers based on Intel chips and Microsoft's Windows 2000 operating system, the ftServer 5200.
Stratus is firmly committed to developing Windows-based servers but has licensed its technology to partners, including NEC, which intend to develop Linux-based high availability servers.
David Chalmers, technology director EMEA for Stratus Technologies, said Stratus is putting together a small technical team to help its licencees bring Linux-versions of its products to market but it has no plans to do the same itself.
"Stratus has no intention of bringing a Linux-version of our servers to market. We see Linux as being more interesting for the development of embedded technologies," said Chalmers.
He does not believe there's a large market exists for continuously available Linux server, but of course this could change in the future.
Stratus obviously sees the greatest potential for its servers in the Windows market, and doubtless the Linux community will argue that's where its technology is most needed... ®
Related Stories:
Stratus applies fault tolerant tech to Wintel boxes
Stratus re-enters telco biz
Stratus in road to Damascus scenario
Compaq, Intel buy into Stratus