Bluetooth fillip for Palm
With some help from TDK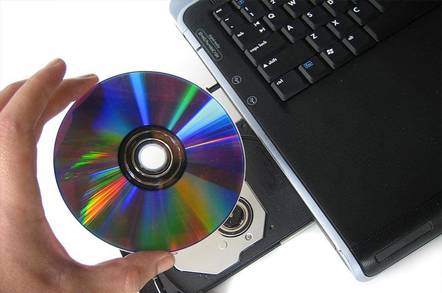 Ahh… the sounds of summer in England. The thwack of leather on willow, the chirping of grasshoppers in a green meadow, and the gentle snoring of odd-job man Lester behind boxes of unsold Register merchandise.
It's lovely, and there are other treats to returning to Yoorp too. For a start the phones interoperate – which is a big deal if you're coming from the United States. Even if you're on a GSM network there, you're lucky if you can TXT to a phone on another GSM network. And forget MSGing to one of your unfortunate chums on Sprint (The 'All Digital!!' network) or Nextel.
Infra red phones are still a rarity too, and we cherish the memory of doing our phone-PDA thing wirelessly in a café, then leaving, only to find the locals 'trying' to recreate the magic with a couple of approximately phone- and PDA- shaped pieces of wood. Like a Pacific cargo cult. Folks, it doesn't work. It's never going to work. You need the real thing.
But wireless connectivity is one technology lag the US should close pretty soon. Why? Because Bluetooth is almost upon us. We've seen it, it works, and colour us jaded cynics impressed.
And here are some incredible Pixelvision shots of the unreleased kit.
The missing link is TDK's new 'sled' for the Palm V, which will be launched in July. Blue 5 it's called, and it clips over the back of a Palm V without significantly compromising the PDA's profile. From the developer kits we saw back in December, TDK's done a nice job here. With two test handsets – one a bog standard Nokia 6210 fitted with a 'connectivity battery' (the Bluetooth chip's in the battery), the other a beta model of Ericsson's T29m – Palm to phone connectivity worked a treat. TXTing from Palm to phone worked flawlessly on the Nokia, and almost flawlessly on the Ericsson.
The price isn't set but is expected to be around 140 quid ($200). That might seem a lot for Yoorpians, but there's not much difference between this and the InfraRed attachments Mercans need to buy for their cellphones. And Bluetooth is a lot more convenient than IR.
The real advantage is that you can leave your phone in your pocket as you initiate email sessions or send SMS messages. And the main beneficiary we suspect will be Palm, as it makes the humble PDA feel much more like a wireless communicator.
As for the phones, Nokia deserves great credit for making the Bluetooth battery such a slick upgrade – you don't have to replace your handset. Ericsson's T29m is still in beta, and garbled its test SMS message. But it's a lovely phone too.
We're not so confident about the fate of the Ericsson Bluetooth headset, which has been doing the rounds for a while now, and was officially launched last year. It isn't so much the bulky plastic, as much as the flashing light at the tip that might repel potential buyers. Although our love of geek toys knows few boundaries, even Nathan Barley would hesitate before wearing one of these.