Hutchison starts hyping its 3G vision
Quake but not with i-Mode technology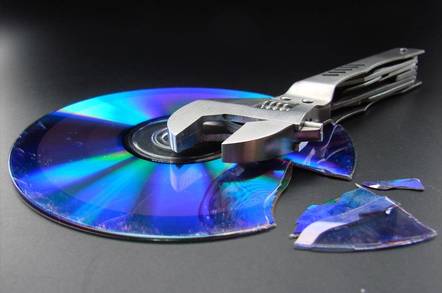 Hutchison 3G UK, the least known of all the five operators to have won 3G licences, has started hyping up its 3G offering including a mobile version of shoot-em-up Quake.
The company is at an immediate disadvantage in the UK as all the other operators already have a significant presence. Despite this, it is bravely insisting it can grab 20 per cent of the market when the phones arrive in the next few years. Pitched against the well-known brands BT Cellnet, One2One, Orange and Vodafone, it will have a hard time of it.
And that's why it will offer such fantastic services as a mobile version of Quake, loads of music and sport content and, er, loads of other stuff. It is also going to cough up a small fortune to install a new chain of shops throughout the UK, like its competitors, to try to drill the name into people.
Hutchison is 65 per cent owned by Hong Kong telco Hutchinson Whampoa with a further 20 per cent owned by Japanese telco NTT DoCoMo (the remainder is owned by the Netherlands' KPN Telecom). This led most to believe Hutchinson would use DoCoMo's extremely successful i-Mode technology, particularly as a way to differentiate itself from the other players, but apparently no.
I-Mode's part will consist of getting hold of 3G phones from Japanese manufacturers - always the toughest bit of running a mobile network. Also, according to Reuters, its business plan will be to target the lower end of the business market and the top end of the consumer market, stressing its quality of service. A perfectly logical strategy if you think about it.
In contrast to other mobile operators - in particular Vodafone's Chris Gent - Hutchison has also said it doesn't expect average revenues per person for 3G phones to be much higher than existing revenues for bog-standard 2G phones. The drop in revenue from cheaper voice calls will be covered by increase use of data calls, but there won't be a huge surplus.
If true, this is a major worry for operators loaded under billions of pounds of debt thanks to the high price paid for the licences in the first place. ®
Related Stories
I've got the first 3G network. No, I have! No, I have!
How much will 3G cost?