Iridium boss targets bulk buyers
You want airtime, we got it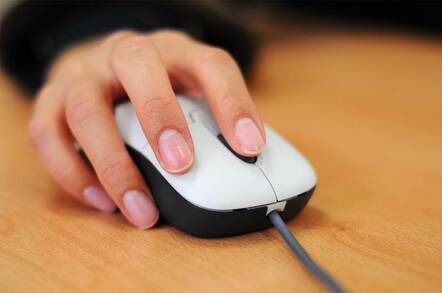 Iridium Satellite, the new owner of the space-based comms network left behind after the original Iridium collapsed, has begun lining up deals with governments and service providers throughout the world now that its key foundation contract has been signed, the company said yesterday.
The company is talking to agencies in Russia, China and India, said chairman Dan Colussy, according to Reuters, and has begun negotiations with comms operators in Southeast Asia, the Middle East, Latin America and Africa.
And with the network of 66 functioning satellites secured, IS has plenty of airtime to begin selling bulk subscriptions - and to begin selling them quickly if it wants to avoid the fate of its predecessor.
IS has the advantage of being saddled with nowhere near the debt Iridium was saddled with. Iridium owed $5.5 billion for the construction, installation and maintenance of the network - IS picked it up for just $25 million. Still, it is having to pay out around $7 million a month to keep the satellites maintained and to keep its own business functioning. Boeing is doing the maintenance work - and clearly charging rather less than the $10 million a month Motorola was asking from Iridium.
Central to IS' successful bid for the satellite network was securing the backing of the US Department of Defense, from which it won a three-month, $9 million contract last week. That is expected to be extended over the next two years, in a deal worth a total of $27 million.
Colussy said IS is looking to sign similar deals with other governments, corporates and organisations. The plan is to focus on bulk sales - the US DoD contract will provide airtime for 20,000 users. That not only brings in far more money up front, but it will help IS offer much lower call charges than its predecessor, with a more individual focus, could. Iridium charged $7 a minute - IS wants to charge under $1.50. Cutting the cost of airtime is essential to winning business from other satellite comms companies.
Of course, handset size remains a problem, but IS' focus on developing world should ensure it doesn't have to worry too much about finicky westerners used to ultra-compact mobile phones.
IS plans to launch 12 new satellites from March 2002, to provide back-up for the existing network. Building and launching satellites isn't something you can do on the cheap, so IS clearly foresees building up sufficient business to secure loans on the sums required by that time. ®
Related Stories
Iridium threatened rain of terror
Iridium satellite crashes over Arctic
Sailors to use IridiumUS Govt backs Iridium relaunch
Iridium back from the dead