Cisco looks rosy, 3Com peaky
Cisco to carry on Borg-like acquisition spree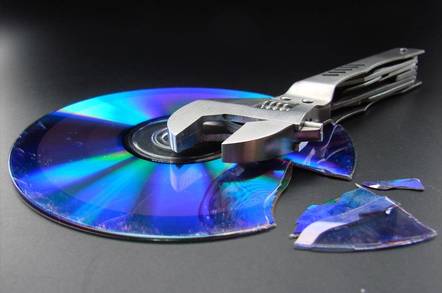 Cisco chief executive John Chambers has told financial analysts it the networking behemoth is on track to match its aggressive growth targets for next year in sharp contrast to the grim outlook forecast by other networking firms.
Chambers admitted that capital spend by telecommunications service providers were slowing but claimed that Cisco would improve its position in the marketplace as a one-stop shop, downplaying concerns that firms like Juniper will eat into its core markets. He also brushed aside fears that Cisco's high levels of inventory might affect its performance.
"We can grow in good times or bad," Chambers said in an attempt to respond directly to criticism that Cisco's business model, which involves all-share deals to purchase technology start-ups and boost its portfolio, will not be sustainable if Cisco's share price slips. Cisco share price has gone down from $82 in April to just below $46 today.
Cisco has already acquired outright or taken stakes in 21 companies this year, and Chambers suggested that this pace of acquisition might even increase next year - despite the fall in share price.
Cisco reported first quarter earnings for fiscal year 2001 of $6.52 billion, a 66 percent increase over the first quarter of 2000. Cisco is sticking by earlier predictions of quarterly revenue growth of around 10 per cent leading to annual growth of between 50 percent and 60 percent.
The rosy outlook predicted by Cisco is in sharp contrast to those predicted by other networking manufacturers. For example, 3Com has issued a profits warning after analysis suggested revenues will fall around $120 million short of expectations citing a slowdown in spending by telecommunications carriers and internet service providers. Over at Lucent things are also grim after disappointing results were accompanied by the offloading of its chief executive, Richard McGinn. Again poor sales at telcos, particularly of optical networking products, were blamed.
At first sight the contrasting fortunes of the companies might appear confusing but the explanation is that both 3Com and Lucent have a far smaller product base than Cisco - nine of those 12 main product lines now have sales of $1 billion a year or more. Thus the great Stan of Routers is projected from a slowdown affecting a particular market segment. ®