AT&T wireless starts move to 3G convergence with GSM
Nokia, Ericsson, GPRS - the beginning of a love-in?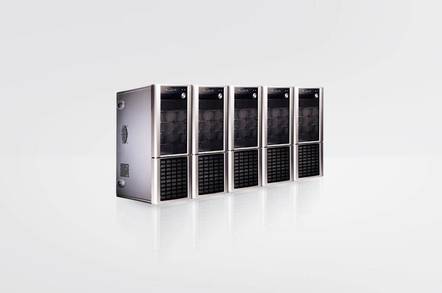 US cellular giant AT&T has recruited Nokia and Ericsson to speed up its transition to 3G network systems. The two companies have signed letters of intent with AT&T, and will be delivering equipment that supports both the GPRS mobile packet data system currently being deployed in Europe, and the higher speed EDGE (Enhanced Data Rates for Global Evolution) system.
The route AT&T has chosen is largely in line with the roadmap being put forward by the Universal Wireless Communications Consortium (UWCC), of which AT&T is a member. The UWCC is the umbrella body for companies using the TDMA wireless standard; this is in many respects a near relation of Europe's GSM, and the UWCC sees EDGE as facilitating data convergence between GSM and TDMA.
The use of GPRS by AT&T is however what you might call a development. In Europe the 3G roadmap rolls out GPRS first for mobile data, with EDGE being envisaged as a kind of halfway house to full 3G UMTS. Because of the time it will take to roll out the latter networks, there will be considerable overlap between systems, and at least in the early years actual performance of what you might call 2.5G networks is likely to exceed performance of the embryonic 3G ones.
In the US however full 3G is further off, while EDGE has been groomed much more as a 3G technology, and US companies have been expected to move straight to EDGE without bothering about GPRS. AT&T's move therefore suggests a possible outbreak of sweetness and light between GSM and TDMA.
Nokia will be delivering GPRS-ready triple mode GSM/EDGE/UMTS base stations and a 1900MHz EDGE radio system, together with a test rig for use on the AT&T Wireless campus in, er, Redmond. Ericsson will be doing similar, and will be supplying AT&T with the triple band GPRS/Bluetooth R520 handset. The first phase of the network is to be deployed in the first half of next year. ®