Oftel to investigate cost of Net access in Britain
Are we all sitting comfortably? Good, then we'll begin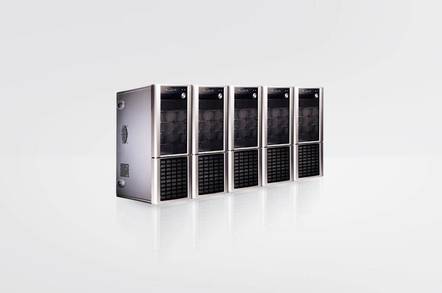 Don't laugh - but Oftel is to start a "major review" of the dial-up Internet access market in Britain.
The review will consider how competition has developed in the Internet access market and whether consumers are getting the best deal possible - look, I just said don't laugh - through effective competition.
The results of the review will be taken into account when Oftel takes decisions - look, will you please stop sniggering, what have I just said? - on the appropriate level of regulation for the Internet access market.
The review is part of a series of Oftel market reviews to see whether effective competition delivers the best deal for consumers.
David Edmonds, DG of the winged watchdog, said: "The UK already has some of the cheapest deals in Europe for dial-up Internet access.
"This review will investigate how competition has developed and if competition is now delivering the best deal for consumers."
Look. Will you please not do that. What have I just said? Show some respect. Please.
Sorry Mr Edmonds, you were saying: "The review will focus on dial-up access to the Internet, but will also consider the implications and effects of other ways of accessing the Internet including digital television and mobile phones.
"Oftel will use the results of this review to determine whether the current mix of formal, co- and self-regulation is working effectively and to identify, if regulation continues to be necessary, what form it should take."
Right. That's it. You lot can clear off if you're not going to take Oftel seriously. Sorry Mr Edmonds, you were saying? ®