UPC follows Telewest in dropping Microsoft 'Inactive TV'
Tthey think it's all over...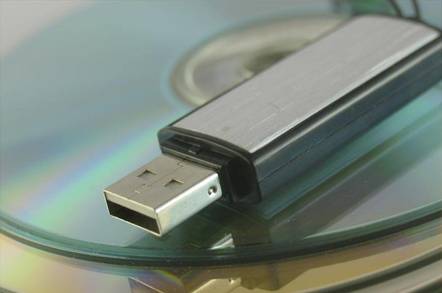 Microsoft's costly investments in European cable companies don't seem to be paying off. The second largest cable company in Europe, UPC (United Pan Europe Communications), has officially chosen to base its interactive TV software on Liberate and OpenTV, in preference to its earlier preferred partner Microsoft.
The move was widely trailed last month when UPC CEO Mark Schneider revealed that he had run out of patience waiting for Microsoft to deliver its software on time: "If you don't show up at the right time to deliver, then frankly you don't have any rights anymore."
Microsoft has an eight per cent stake in UPC. Earlier this year, Telewest voted to go with Liberate instead of Microsoft, despite Redmond's 24 per cent stake in the company. NTL, the UK's other cable provider, had already plumped for Liberate despite a five per cent investment from Microsoft and one of those earlier (and now it seems, worthless) public commitments to use Microsoft's technology.
Not everyone has made a final choice, however. Earlier in the week Philips announced an open-ended deal with both rival technology camps, and the dominant US cable provider AT&T has also backed both horses. But as Microsoft itself has unstintingly argued in defence of its PC software monopoly, network benefits can accrue - for a whole industry when standardising on a single platform, especially one that isn't dominated by a vertically-intergrated provider. Only this time it's Microsoft that's cast in the old IBM mantle. So for these others it's probably a question of when rather than if they choose the Liberate/Open platform, we suspect.
For UPC's choice - starting with the Vienna roll-out - is weighty indeed. It's already the second largest European cable provider and is reported to be in negotiations with Deutsche Telekom to buy its cable franchises, which have been up for grabs since last autumn. A final deal - which could make UPC the TCI of Europe - has yet to be sealed.
Oracle spin-off Liberate (formely NCI) has technology partnerships with Sun, Lucent, General Instruments (now part of Motorola) and other buyers and investors along the chain include AOL and the major console manufacturers. Java is the common denominator for the platform, although the final irony is that after much arm twisting by European standards bodies (and the EC) forced Sun to make unprecedented compromises over its control of the platform - such as ceding ultimate arbitration of the test suites - Microsoft's defeat hasn't been political as much as technical. It just couldn't ship its software on time.
Trials for interactive TV are scheduled with consumer deployment of the services still slated for Christmas 2001. ®
From the we-told-you-so-Dept
"We've resisted getting excited about Larry Ellison of Oracle's various pronouncements on life, the universe and everything over the past few months. Yes, he's up to something peculiar with low-cost terminals (and/or set-top boxes), and yes, he's been trying to needle Bill Gates... but we reckon that Larry is on the money as far as his estimation of where we're headed."
The Register, 23 October 1995
Related Stories
BSkyB buys out BT, Matsushita, HSBC shares of Open
Microsoft's UK cable 'ally' joins rival camp via Liberate
AT&T trials JavaTV
Sponsored: Detecting cyber attacks as a small to medium business