Iridium will crash and burn – Motorola
Final would-be buyers meet cancelled due to lack of would-be buyers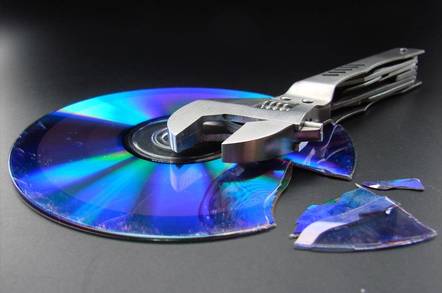 No buyers have emerged for Iridium's network of 66 satellites so Motorola will now definitely knock 'em out of orbit to let them burn up in the Earth's atmosphere.
The US bankruptcy court had planned to convene a hearing yesterday to discuss last-minute bidders but... er... there weren't any - at least no "qualified" bidders; presumably there were some comedy offers - so it didn't. Now Motorola will begin the decommissioning process.
"We're putting together a final schedule to decommission the (satellite) constellation," a Motorola spokesman told Reuters. "It's costing us several millions of dollars of month to maintain the network."
That said, the company has no date yet for "de-orbiting" the network, permission for which was granted by the bankruptcy court last March. Permission was granted after cellphone entrepreneur and ICO Teledesic boss Craig McCaw pulled out of his eleventh hour rescue bid at the eleventh hour.
Back in June, New York investment house Castle Harlan said it wanted to buy Iridium's $5 billion network for $50 million, but clearly that offer, alongside the attempt to corral Linux fans together to buy the satellites and relaunch them as an open source datacomms network, came to nought. ®
Related Stories
US investment house moots $50m Iridium takeover
Flying sourcers to open Iridium...