Intel engineers AMD's success, Dham it
It woz Vin Dham, Atiq Raza, Dana Krelle wot dunnit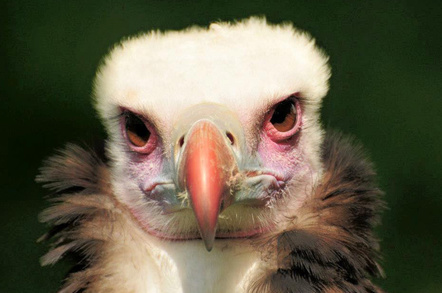 If you fast flip back to The Register No. 18, dated 22 May 1995, you will find us reporting the exit of Intel senior VP Vinod Dham to Nexgen - the hi-tech firm which AMD finally bought and which helped catapult it into the big time.
Just two years later, we reported in issue No. 62 on the mysterious disappearance of Dham, although Dana Krelle - a Nexgeneer and who also worked for Intel in the past - helped us out in his absence.
Krelle, famous for more than just his chocolate chip doodles, told us in No. 60 of the things Dham had brought to AMD. He said then: "...during a lunch conversation, that Vin Dham and he had brought much more to the organisation than just technology. They also brought some of their Intel infrastructure ideas, meaning the whole company is now much sharper than it was before."
Issue No. 72, just a little while later, reported that Vin Dham had joined startup Silicon Spice.
And yesterday, the fruit of Dham's endeavours came to pass, as networking chip firm Silicon Spice was bought by Broadcom for a cool 1.24 billion buckaroos. As part of the deal, Vin Dham stays on in the new structure.
If you've been following this so far, you'll recall from the first click-piece how important Dham was at Intel. Without Nexgen - Dham again, dammit, AMD wouldn't be the thorn in Intel's flesh it is now.
When Dham left AMD, there were persistent rumours that he'd fallen out with CEO Jerry Sanders III, reputedly not the easiest of people to work with.
Those rumours re-surfaced when Atiq Raza, another key figure at Intel wooed away to AMD, unexpectedly left the firm as its chief operating officer (COO!) around about this time last year. He's now, to the best of our present knowledge, at Mellonex, a firm working with the absolutely fabulously named Infiniband - the trade org working on the next generation of IO.
You have to ask yourself whether AMD would be anywhere today without the influence of these industry luminaries. Because AMD has become more Intel-like.
An unnamed mole at AMD who has been there through thick and thin, tells us that his group has grown a great deal in the last eighteen months. Ye chaos of the past has given way to an ordered structure where if you want to get a pen, you have to fill in a stationery requisition form in triplicate.
Intel must be cursing themselves that they couldn't hang on to Dham, Raza and the others who transformed AMD (now King Kong?) into a simulacrum of the Great God Chipzilla.
After all, given Intel's moves into the networking market, Broadcom is now an enemy of its strategy there, too.
Sorry for all that click-history. ®
Sponsored: Becoming a Pragmatic Security Leader