GTS beefs up European backbone
1Tbps network to handle traffic explosion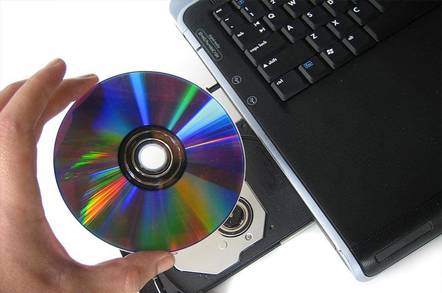 Network operator GTS has launched a beefier version of its European Internet backbone, E-Bone. The new backbone will use multiplexing technology from Ciena to run 96 channels, each with a capacity of 10Gbps, through a single fibre pair. This translates to a total raw capacity of just under 1Tbps.
The data will run through Cisco's new 10Gbps routers. This means that the bottleneck point of the network is still at the subscriber end. Glenn Manoff, director of communications at GTS talks about it in terms of superhighways. "The superhighway is at the point where there is no congestion, but you still need to get out of your driveway," he said.
The existing backbone, with 40 2.5Gbps channels, will stay as it is - the company says it has no plans to upgrade it since it would make no difference to the level of service they are able to provide. "Everything goes at the speed of light," said Manoff. The new network had to be launched since it had reached capacity and no new services could be offered.
One of the channels on the new backbone will be dedicated to carrying GTS's own brand ISP and the rest of the space will be sold by unit capacity to the company's clients.
GTS currently carries 25 per cent of all European traffic, and in total the company's optical networks handle 65 per cent of all European traffic via its clients - including Demon and PSINet.
The companies attribute this to a trend away from US dominance of the Internet, as traffic staying inside Europe increases. According to Jim Reynolds, president of network services at GTS, the proportion of traffic that stays within Europe will go up from 30 per cent to 50 per cent in the next two years.
The new capacity will mean that applications not previously regarded as network application will be available online, the company says. Having one terabit of capacity running through one cable means that 500,000 cinema quality films could be streamed concurrently.
The growth of the amount of Internet traffic handled in Europe has been explosive. A couple of years ago most data traffic was routed through the states, but now seven out of ten of the world busiest cities in terms of net traffic are in Europe. In Amsterdam, for example, nine times as much traffic goes to other European cities as goes to the States.
This huge growth is being fuelled by the enthusiasm that remains for all things Internet said Graham Finney an analyst for market watchers Telegeography. Most companies expect to be doing some business online by next year, he stated.
The networks being put into place now are being designed with data traffic in mind, the company said. Voice traffic is not growing, and due to compression technologies is actually shrinking, Reynolds said, and voice over IP spells bad news for traditional telecom companies.
"There are three options," he said. "They can lead, follow or get out of the way. They cannot depend on governments and regulators to keep them in business. Use of the Internet for voice traffic represents a big challenge to the incumbent telcos."
He estimates that by 2005, 20 per cent of Internet users will be on broadband networks, but that this 20 per cent will dominate the bandwidth or traffic volume online.
The communications specialist is also working with FLAG Telecom to build the first terabit transatlantic cable, connecting London, Paris and New York. ®