Intel Corollary technology late
Waiting for that chipset...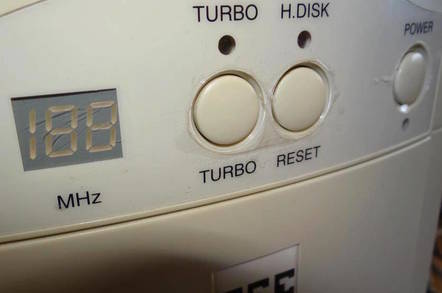 IBM's pre-announcement of its Profusion eight way SMP box later this year cannot disguise the fact that Intel is being tardy delivering essential infrastructure for the platform.
Tikiri Wanduragala, IBM EMEA's Netfinity manager, said today that his company's machine will ship in Q3. But he also admitted that problems with the chipset accounted for the time lag. Both Compaq and IBM have showed Saber systems. Big Blue exhibited the box at the giant German trade fair, CeBIT, last month. Intel's original roadmap had the Corollary project, codenamed Saber, scheduled for the end of last year.
At the Intel Developer Forum, earlier this year, we reported that 50 per cent of the original Corollary Profusion staff had left, and this was almost certain to cause delays. And, at the same conference, John Miner, VP in charge of Intel's server group, said Corollary systems would arrive this month. No one at Intel UK was available for comment at press time. ®