Reg Hardware Tabulates Tablets
Current models spec'd and priced
Tablet Guide You asked for it, so you got it. Here is the first installment of Reg Hardware's Guide to Tablets, giving a run down of currently - or almost so - available models, with all the key specs and pricing.
We've presented the table as a PDF you can download, but here's a sample: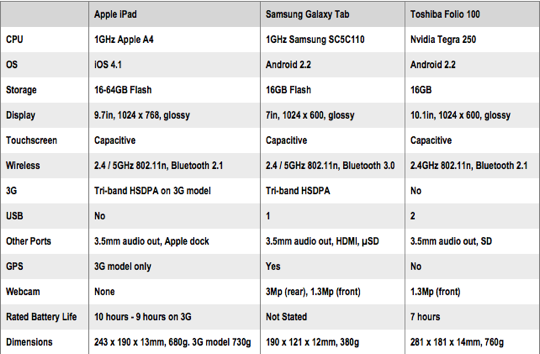 We'll be updating the table as new tablets are announced and then ship, so check back regularly using the link on the Reg Hardware front page.
And if you've seen one we've missed, please email us - click on the author link above - and let us know. ®
Thanks to Jay for the suggestion
Sponsored: Are DLP and DTP still an issue?