Original URL: https://www.theregister.co.uk/2014/05/22/ee_announces_birds_of_prey_wifi_hotspots_android_tablet/
EE unleashes birds of prey onto unsuspecting customers
But no vulture accompanies network's Android slab
Posted in Personal Tech, 22nd May 2014 15:37 GMT
EE have released an Eagle, a Buzzard, a Kite and an Osprey. Sadly a Vulture is missing from the avian ensemble, but we can let that pass. These are devices rather than birds – the Eagle is a tablet and the other items are portable Wi-Fi hotspots.
The 8-inch Eagle tablet runs Android on a 1.6GHz Balong V9R1 quad-core processor. It's novel to see someone using something other than Qualcomm or MediaTek.
The tablet has a 5MP camera rear which will record 1080p video, and a 1MP front camera which won't. It has 16GB of built-in memory and will take a 32GB microSD card. It measures 214.4 × 120.7 × 7.9mm and weighs in at 329g.
The resolution won't worry Apple, at 800 x 1200 at 188 pixels per inch, compared to the iPad Air's 2048 x 1536 at 264ppi. The Eagle has a 4800mAh battery, we're told: EE claims the device can last 500 hours in standby mode before running out of charge – your mileage may vary.
The tab also includes Bluetooth Smart, and supports CAT-4 4G with what EE calls "double speed".
Price-wise, it will cost £199 on prepay and £49.99 on a £15 monthly 4G tariff with 2GB of data.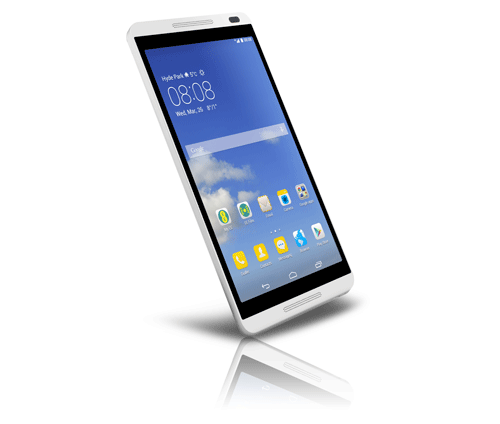 Cheap, but it has 4G
The bright yellow Buzzard is a car cup-holder-shaped Wi-Fi hotspot. It again supports EE's "double speed" 4G and can be charged from the car cigarette lighter to provide Wi-Fi to up to 10 devices as you barrel down the M1.
There have been a lot of cup-holder devices released recently, usually speakerphones such as the Motorola syn0614a, and there have been lots of attempts at bright yellow phones. None of these have sold well. Perhaps the world has been waiting for the synergy of the two... Or perhaps not.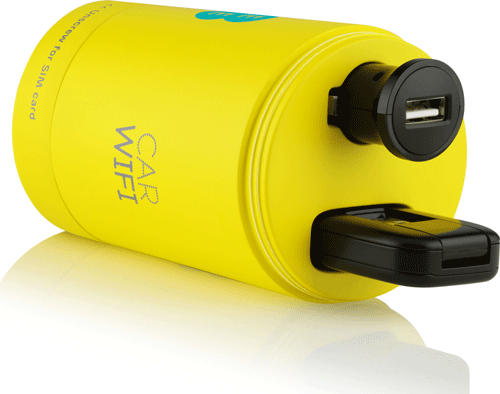 The future's bright; the future's... er, yellow?
Much smarter is the Kite, a portable Wi-Fi hotspot in the mould of the Alcatel One Touch Link Y800Z. The Osprey is similar but not as smart looking and lightly ruggedised. Both the Kite and Osprey are ideal for tablet users who didn't stump up the extra to by the cellular version of their favourite fondleslab.
Along with the new devices comes a range of prices for data. Running at the "standard" 4G speed EE charges £10 a month for 1GB and £15 for 3GB of data. If you take the option to ramp up to "double speed" it's £20 for £15GB and £30 for 26GB. These tariffs can be had on 24-month and one-month contracts.
On a 24-month contract there is also the option of a £50-a-month 50GB tariff. These are all consumer tariffs and so include VAT. There are very similar business tariffs on offer as well.
All this 4G excitement comes as EE announced that its 4G sales were now outselling its 3G ones, the company having added 1.6 million subscribers in the UK last year. This takes EE's total 4G subscriber base to 3.6 million. This is, of course helped by improved coverage, with expansion to 2,588 villages and small towns with populations of under 10,000. The rural places don't get the high speed carrier CAT-4 service, but lots of bigger places do. These include 47 major train stations, 22 airports, motorways and A-roads. EE claims 80 per cent coverage of major roads in more built-up areas. ®