Original URL: https://www.theregister.co.uk/2014/05/07/emc_intros_vipr_2_point_0/
ViPR 2.0 sinks EMC's fangs DEEPER into software-defined storage
Even existing Hopkinton hardware units may fear its bite
Posted in Storage, 7th May 2014 14:31 GMT
EMC has added a few sharp fangs to its ViPR product: file services; integration of ScaleIO's block storage; support for OpenStack and therefore OpenStack-supporting arrays; native HDS array compatibility; and the ability to run on HP's surprise commodity server hit SL4540.
ViPR 2.0 completes the basic promises made by EMC about VipR's scope when this all-singing, all-dancing software storage abstraction layer product was first announced back in September last year... and we can now expect to hear a lot about about it.
In El Reg's view, ViPR represents a way for EMC to transition storage value from hardware arrays and controllers to a software storage domain – and so retain an ability to price its storage services value independently from proprietary hardware and deployable on commodity hardware and also third-party hardware.
The ECS cloud appliance is a case in point.
What's in the box?
Stifel Nicolaus MD Aaron Rakers notes a Joe Tucci session comment, saying that EMC's strategy around ViPR will provide the most opportunity from a revenue perspective.
ViPR 2.0 gets:
Geo-dispersed management so ViPR can manage multiple data centres
Geo-replication and geo-distribution to protect against data centre failures, with active:active functionality
Chargeback facilities
Block storage data service via ScaleIO server SAN, which will become a critical ViPR component, added to its object, HDFS and file data services
vBlock support as a target array
HDS support as a target array
Commodity drive support
Seamless integration with Centera and support for the CAS API
HP SL4540 support - because EMC customers requested it
Third-party array support via OpenStack Cinder plug-in, such as Dell, HP and IBM
VPLEX and RecoverPoint management
IPv6 support

ViPR v2.0 array support (Source Chad Sakac)
EMC's virtual geek storage blogger Chad Sakac says: "The storage engine ensures you have local copies for doing multiple node/disk reconstruction locally, coupled with geo-dispersed erasure coding for full site failure survivability [giving] you a great overall utilisation (1.8x with four sites)."
The natively supported set of third-party arrays will likely be extended. Such support is deeper and better than indirect support via Cinder. HIPPA compliance is being worked on. NAS is coming in the near future and will be provided on top of object storage.
ViPR controllers in different data centres can talk to one another and single sign-on is offered. ScaleIO will continue to be available as stand-alone software and ViPR block storage is just the storage part of ScaleIO.
We understand that if you want a fully converged compute and storage system within EMC (as distinct from VMware) then ScaleIO can be used for this, with servers' directly attached storage aggregated into a SAN. A set of 48 such servers would only need 20 per cent of their cycles for storage – with 80 per cent left over for running applications. How this compares to VMware's VSAN is not clear, but it looks like direct competition.
ViPR provides EMC with a route to having its storage array software functionality use commodity hardware instead of dedicated array hardware, like VNX.
The Storage Resource Management (SRM) offering has been upgraded to v3.0 and provides charge-back integration, end-to-end topology views and more integration with VPLEX. Previously when VPLEX front-end arrays in a ViPR environment, SRM couldn't "see" the arrays behind VPLEX. Now it can.
EMC's Service Assurance Suite (SAS) has been refreshed to v9.3 and has software-defined networking support – VMware's NSX for example – plus some mobile network support. It is reportedly used by some telco providers.
Brocade and ViPR
Continuing the network angle, Brocade large SAN network management facilities have been integrated with ViPR with support for Fibre Channel routing, logical SAN zoning and Brocade's Network Advisor SAN Management software (sold by EMC as Connectrix Manager Converged Network Edition.)
Brocade and EMC say it enables policy-based automation for managing and provisioning both EMC and non-EMC storage infrastructure within medium to large enterprise SANs using the industry-standard Storage Management Initiative (SMI) interface.
Christopher Ratcliffe, VP for marketing in EMC's Advanced Software Division, said Brocade and EMC "work together to ensure seamless integration of the networking stack with the ViPR Software-Defined Storage platform."
ViPR as a storage array
Suppose ViPR was a storage array. What kind of array would it be? ViPR is a virtualising unified block, file and object storage data services array capable of using EMC VMAX, VNX, Centera, Atmos, Isilon and XtremIO (soon) arrays as its data hardware vaults, irrespective of their defined storage access method - block, file or object - together with commodity hardware like ECS appliances, directly supported HDS and NetApp arrays and indirectly supported Dell, HP and IBM arrays and others through an OpenStack Cinder plug-in.

Read Chad Sakac's blog for more details.
It has generous multi-tenant storage resource management, provisioning, billing and reporting facilities and is, it seems, the single most powerful and functional single pane of glass virtualising storage controller and resource manager available today.
ViPR can bring most existing arrays into its domain and will be extended to include cloud storage through plug-ins. Compared to IBM's SAN Volume Controller, or both NetApp and HDS controllers (which can virtualise third-party arrays), ViPR appears to have much broader scope and, effectively, there is simply no single competing product available anywhere.
Chad Sakac offers this thought: "The closest thing out there to the ViPR 2.0 data services would be Ceph."
ViPR also provides a potential route to a world of new EMC storage products, and we would imagine it is able to migrate data from old arrays to new ones.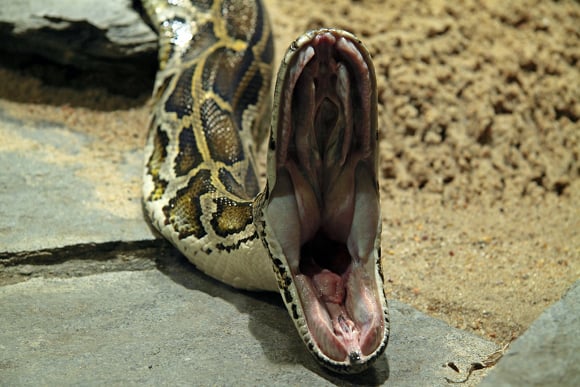 Existing storage hardware array units inside EMC must look at ViPR and fear its bite. Tough, EMC's upper echelon execs might say – better we do it than NetApp or Dell or whomever sinks their fangs into our ankles.
ViPR 2.0 will be available in June 2014 and pricing is based on the storage tiers it manages. ViPR SRM and SAS 9.3 will be available in the second quarter. ScaleIO is shipping now. ®