Original URL: https://www.theregister.co.uk/2014/04/29/game_theory_joy_of_two_player_games/
Why two-player games > online gaming: See your pal's shock as you bag a last-second victory
A personal kick to the crown duels
Posted in Personal Tech, 29th April 2014 09:28 GMT
Game Theory The petulant slap of a velvet glove across a rival's cheek – the centuries-old prelude to a duel to the death between gentlemen. To the victor, the promise of a wrong righted and, quite possibly, the hand of a buxom beauty. For the defeated, nothing but dishonour, or else the cold embrace of the grave.
Kubrick classic: Barry Lyndon takes on Captain Quin
Fast-forward a few hundred years and about the closest thing we get to pistols at dawn is fisticuffs between Ryu and Ken. Though oddly, in the spur of the moment, the thrill of victory is still as sweet, and taste of defeat as bitter.
For all the MMORPGs and 64-player battlefields in the world, there's nothing quite as satisfying as rubbing a virtual drubbing, or last-minute win, into the face of the person sitting right next to you. Gloating continually as the beers flow and the night draws on.
Two-player gaming was, is and ever shall be where it's at when it comes to having the most memorable gaming experiences. And where else to start when it comes to paying tribute to the best two-player games, but with Pong?
I'm just about old enough to have had my formative steps into gaming aided by the Atari 2600. Much as Wii Sports would later, Pong became the go-to game for after-dinner relief, as my family gathered around the old cathode ray tube.
I'm not sure that Pong required enough skill to really create bragging rights. But, by pitting players against one another in a frenzy of paddle shuffling, it created the blueprint for future two-player ventures.
Competitive spirit
After that, games came and went. Double Dragon, Prehistoric Island, Contra, even Head over Heels on the trusty ZX Spectrum all had an impact. But it was Street Fighter 2, surely the best two-player game ever, that truly forged my love of competitive gaming.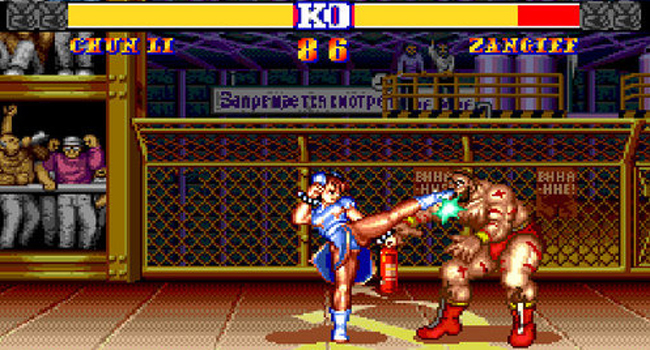 Street cred: Chun Li kicks things off
Love for the dizzying highs of a rousing comeback or the dishing-out of a humiliating 'perfect'. But then, as with all the most memorable affairs, there was a degree of hate too. Not least for the crushing defeats routinely inflicted by a friend of mine who hopped about as Chun Li – or 'Chunners' as she was known amongst my mates.
We've all come up against a button-masher, but there was some kind of method to his madness that made him the most irritating of people to play against. Not just the ceaseless flurry of cheap low punches and kicks, but also the fact he'd remind you of it all night if he managed to win.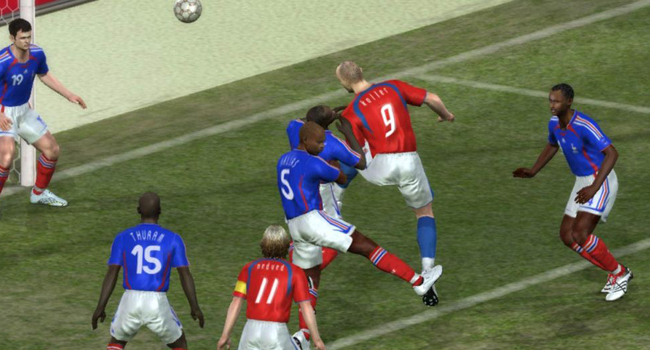 They think it's all over...
Worse still, he was actually decent when it came to playing PES (that is in its pomp, circa 2005). Now, the thing with Pro Evo in its heyday, was that it seemed to delight in handing out last-minute winners. And, the thing with beer, is that it makes people all the more willing to chant, holler and hurl insults at their fellow man.
Rules are rules
So it followed that game after game would end in a cacophony of screaming and cursing. Something made all the more violent by the bane of the two-player world that is the 'winner stays on' rule.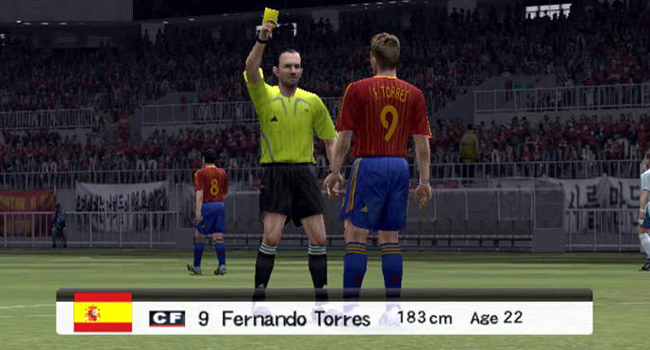 ...it is now
Knowing defeat meant waiting for a good half an hour before getting a second crack only fuelled the tension further. So leading to the inevitable backs-against-the-wall finale as you either clung on, or, more often than not, ended up with a two goal swing in the final five minutes. Cue further insults, the throwing down of a control pad, and a trip to the beer fridge.
Not that two player games always have to be mano-a-mano. Indeed, one of the best split-screen experiences is Valve's Left4Dead. Though a four-player online game at heart, blasting through hordes of zombies with a buddy in the same room creates moments of unscripted drama that really makes the game.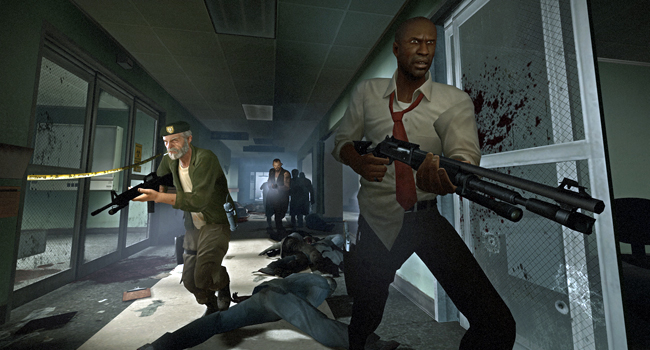 Left4Dead: going out with a bang
For instance, throwing a petrol can into the midst of an approaching undead army as your mate fires a round into it, so creating the world's biggest barbecue. Or else being rescued at the last second from the deadly talons of a Hunter.
Park life
Great two-player experiences don't have to be confined to your living room either. Many are the hazy summer evenings I've spent embroiled in a war of minds and metal in Advance Wars. My friend and I passing a GBA across a park bench, each of us planning our moves with the all the seriousness of chess grand masters.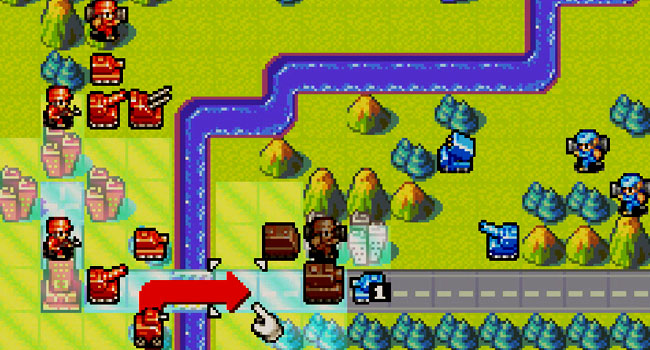 Hand to hand combat of a different with Advance Wars on a Game-Boy Advance
Then there is Mario Kart. No matter the iteration, from 'Super' to 'Wii', Mario Kart has provided untold hours of hilarity. Again, it's to do with the spontaneous drama created by red shells, blue shells, banana skins and mushrooms.
I've lost count of the times that a healthy lead has been dashed at the last moment, only to have a mate turbo past me toward the finish line. Amazingly though, there's invariably time for yet another twist, as joy turns to abject horror and the banana skin-peppered finishing straight takes yet another casualty.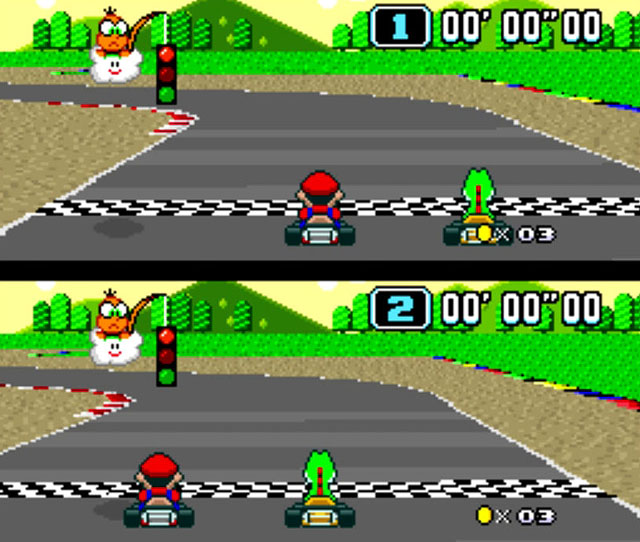 Super Mario: putting the kart before the course
It's such sweet moments that linger long in the memory, and it's this social side of gaming that online games – no matter how brilliant – can never quite match. While you might take out three poor saps with a single frag grenade on TitanFall, you'll never get to see their grinding of teeth.
Even upon the odd occasion I've ventured online with buddies – and I'm talking actual people I've met – it's just not been the same. The instant buzz of ousting someone right next to you being lost, amid a sea of network cables, packet drops and cries of lag.
Side-by-side two-player games might be old hat, but our online future may never quite match them for entertainment and satisfaction. After all, there's nothing like watching someone's panic-etched face as you claw your way back into a Street Fighter brawl, or launch that perfectly aimed green shell. ®