Original URL: https://www.theregister.co.uk/2014/04/25/internet_global_multistakeholder_meeting_on_the_future_of_internet_governance/
Tales from the Internet World Cup: ICANN tell nothing will change
Brazilian striker aside... it's all very model UN
Posted in Business, 25th April 2014 09:27 GMT
NetMundial's internet conference, the much-hyped, over-excited lovechild of Edward Snowden's NSA revelations, has been significantly more subdued than people thought it would be.
After the first day of the two-day internet shindig in São Paulo, Brazil – the Global Multi-stakeholder Meeting on the future of Internet Governance – a sense of resignation was building in those who thought "this time, yes this time, the wrongs will be righted, the walls broken down and internet users will be heard".
It hasn't happened. And the internet governance professionals who spend every other month in a different country repeating the same platitudes until they start to believe them have triumphed again. Despite everyone's best efforts, NetMundial is a damp squib.
But you have to admire the process.
I spent the evening in the top corner of an expensive hotel drinking not-bad Malbec delivered for free by waiters while straining to hear the deliberations of two small groups redrafting the final document of NetMundial.
From what I could hear, they did a thoroughly professional job. The discussions from earlier in the day were run through methodically and intelligently and the best possible effort was made to change the text to reflect what had been said.
But it all falls woefully short of what the bigger, wider world expects. When blabbermouth NSA sysadmin Edward Snowden leaked allegations about the agency's doings, he revealed not only what many feared but much worse. And there had been a sense that this conference would be a driver for real change.
Brazilian President Dilma Rousseff had found out that her personal emails had been hacked and spread around the US intelligence community. She has particular reason to want real discussion. Likewise, Angela Merkel, Germany's chancellor.
But despite repeated and very public calls for a clampdown on internet surveillance, the whole issue is being carefully sidestepped in São Paulo. The entire idea that people are accessing and using our interactions online in a way that would have blown George Orwell's mind has been anaesthetised. In this rarefied world, that stark fact is less important than not upsetting people who they will have to sit opposite next month in another part of the world.
Don't upset the apple cart.
Internet governance is thirsty work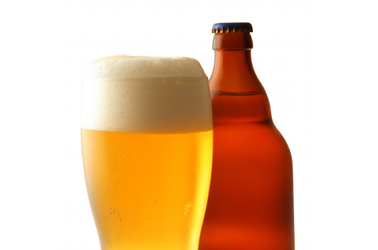 Hitting refresh
Brazil has a delicious beer called Baden Baden (don't ask me why). And they have variations of this beer. My favourite is the "Red Ale". It is delicious. Full-bodied, hoppy, tasty, just a delight. At the Hyatt where NetMundial is being held it costs 23 Brazilian real, or $10.36 / £6.17. This is expensive. But after 10 hours of listening to musings on 'net governance, it is worth every penny.
Of course you're also hungry. So you spend 28 real on a bar snack of sausages and bread (delicious). I'm not staying at the venue hotel of course - that is way too expensive. I was lucky enough to find a place only 15 minutes walk away that cost just $150 a night.
In the cash-flush world of the internet overseers
Not that most of the people at NetMundial worry about this. At least, not until they get confirmation that someone else is picking up the tab. The internet organisations, while they claim otherwise, are flush with cash. And ICANN is the plumpest cash cushion of them all, sitting on tens of millions of dollars.
While drinking my 23 real beer, I was interrupted by what sounded like a loud and unnecessary PA system in the restaurant below.
Sure enough, there was ICANN chairman Steve Crocker bellowing into a microphone. The organisation had bought out so much of the restaurant that it allowed ICANN to install its own sound system so its chairman could be heard over the noise of other people eating and talking to their friends and family. The cost would have been enormous, the value tiny. But when you have millions of dollars...
Now there are those who can afford to fly around the world and stay in luxury hotels - and there are internet companies who depend on the status quo. And then there are the others, most of whom end up being funded by the very organisations they are supposed to keep in check. Committee members (lots of committees), fellowships, applicants. They get their flights, hotel rooms and food paid for. Even a daily stipend, payable in cash.
But if you're not on the gravy train, well... You can come of course, but expect the bills to mount up. And don't expect special treatment. We don't know you. You could be anyone.
When people leave the well-funded, er, internet network, you don't see them. They pop up a year or two later, after they have found a new position within the accepted hierarchy and the bills are covered.
You can follow events online of course. Read the transcripts, watch the video. Welcome to the multi-spectator-model.
Time is relative
The entire NetMundial conference has been working within a compressed timeframe. Usually it takes the best part of a year to put together a big conference. NetMundial had six months.
On top of that, there was no clear idea about what the conference would actually cover. Documents were produced, reviewed, summarised and re-presented in record time. And professionally so.
But then the conference hit real-time. Brazilian time. And that includes travel to and from Sao Paulo airport. Everyone, without exception, is amazed at how long it takes to get from the airport to the venue (which isn't even in the central part of the city).
The best (and worst) example so far was from a key moderator of the conference who said it had taken him three hours to get from the airport to the hotel. A different seasoned traveller thought that her 5AM arrival time would mean she avoided the time-suck. No luck: two hours to get to the hotel.
This flexibility with time extended to the conference. We are only here for two days and yet it took until 5.51pm on the first day for discussion to actually start.
Before that we had had hours of government minister speeches (which not even the ministers themselves can recall) and then, amazingly, an entire hour where NetMundial organisers explained and congratulated themselves over the work they had done to get this far. All before a single word of actual discussion happened.
It grew so late that the real sessions were cut by an hour and the subsequent drafting sessions ran until 2AM.
And yet, in a strange sense of collective madness, no one felt able to stop it. Even when people were checking their email, heading to the toilet and getting their fifth cup of coffee for the day, no one thought to challenge the hours of wasted time... even when they knew it meant going to sleep in the early hours and spending the next day exhausted.
It is some irony that this kind of crazy behaviour is exactly what used to be mocked by the internet community when viewing the UN model of decision-making.
There is very little time left. And none of the really difficult topics have been tackled. Which means they won't be before the pressure to create a final text is overwhelming.
Where do we go from here?
What will we all get out of NetMundial? For the ordinary observer, nothing at all. The final text will be bland, vague and almost entirely pointless. But if you are an Internet governance professional, well, then things have really changed.
At the next meeting, there will be an expectation to produce a document that contains real details of movement and agreement. People may soon have to justify their salaries and expense accounts. If nothing else, NetMundial may bring some real-world realities to the unreal world of internet governance.
It's fair to say some will be hopelessly disappointed that more wasn't made of this conference. The only thing to tell them is: this must be your first internet governance conference. ®