Original URL: https://www.theregister.co.uk/2014/04/25/brain_surgery_would_sir_like_a_choc_ice_with_that/
Brain surgery? Would sir care for a CHOC-ICE with that?
Education is nothing to be scared of, as Adam Ant (almost) said
Posted in Business, 25th April 2014 11:55 GMT
Something for the Weekend, Sir? Another Easter, another long weekend, another splurge of CVs sent into the ether. Englishmen joke about Bank Holidays reliably bringing rain but the other thing you can count on following a public holiday is an exodus of staff seeking pastures new – or rather, pastures less strewn with the rank, metaphoric faeces of their current bovine bosses.
No doubt this will come as a shock to you but Europe is experiencing an IT skills gap. I am being sarcastic, of course. Europe is always experiencing an IT skills gap. EU bigwigs complain about it constantly but they do it most earnestly immediately after every significant vacation: January, April, September.
Neelie Kroes, EU "digital agenda commissioner", is most recently quoted on IEEE JobSite as saying that the annual influx of appropriately skilled IT graduates across the region is failing to keep pace with the 100,000 "digital jobs" that are supposedly being created here every year.
Her answer, as it usually is with EU commissioners, is to encourage human mobility. In practice, this means doing things such as enabling Dutch companies to recruit engineers from Germany, Belgium and the UK. In principle, however, it is the Norman Tebbit vision of economics: if there is a skills gap, the fault lies with all those difficult people who want to live where they grew up and insist on enjoying a family life. Get on your bikes, you selfish bastards, and make us some money.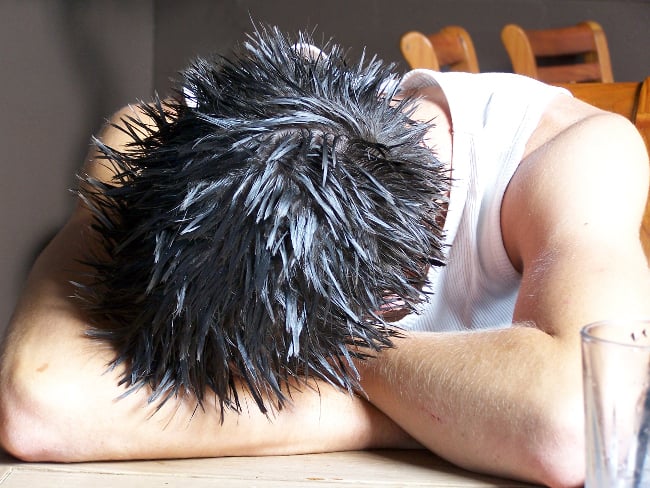 Blade server coolant? I thought it was hair gel...
Even so, churning the employment pot within European borders is a peculiar solution when location is not the root problem. The issue at stake is a lack of skilled IT staff across the region, not that all of Europe's skilled IT staff are somehow ludicrously huddled together in the wrong place. IT workers are not like Asterix, Obelix and their magic potion-enhanced chums all holed up in a tiny walled village in Brittany while the Roman Empire goes to pot.
To use another metaphor, if the milk has curdled, giving the carton a bit of a stir is not going to freshen it up.
For a better understanding of this skills gap, let's take a look at how the businesses and public sector organisations that need IT staff are doing about it.
In the UK, it appears the preferred solution is to outsource everything until it goes tits up – which it does with crushing inevitability, since all outsourcing is cock – leaving them bereft of any decent tech guys still hanging around locally to bail them out.
Another popular approach is to consolidate development teams, making half the IT staff rendundant and only later making the shock discovery that the remaining staff is insufficiently qualified and inexplicably unwilling to do the work of the people who were sacked in addition to their existing duties.
Far from coming up with solutions to the skills gap, British employment practice is actually one of the driving forces that creates the problem in the first place. Who says we don't produce anything any more in this country, eh? Makes me proud.
By coincidence, GFI Software published its third annual IT Admin Stress Survey this week, and its findings suggest the cynical picture I've just painted isn't far off the mark: "For the third year running, high levels of work stress is contributing to high levels of job dissatisfaction with in excess of two thirds of IT professionals looking for a new job due to the pressures imposed on them in their current role."
The report goes on to list how IT staff are routinely expected to work longer and longer hours, sacrifice their home life and forget about sleep... but woe betide any lazy bastards pretending to get ill as a result.
One line from the report is telling: "Management was clearly singled out as the biggest contributing factor to workplace stress."
So while I don't quite agree with Ms Kroes' methodology of uprooting people from their homes in order to plug a skills gap elsewhere, it does have it merits compared with a relentless policy of booting half your staff onto the dole and treating the remainder like shit. Scott Adams, of Dilbert fame, depicted management attitudes towards IT staff with scary precision back in 2007.
Hey, teacher: leave us kids alone
Surely the single most important factor restricting the number of IT workers sufficiently educated in emerging digital skills, especially web app development combined with strong mathematical analytical and statistical acumen, is that nobody wants to educate them. All across Europe, education has dwindled from being a systematic process of investment in a nation's people into a skimpy DIY kit for young individuals prepared to be in debt for the rest of their lives.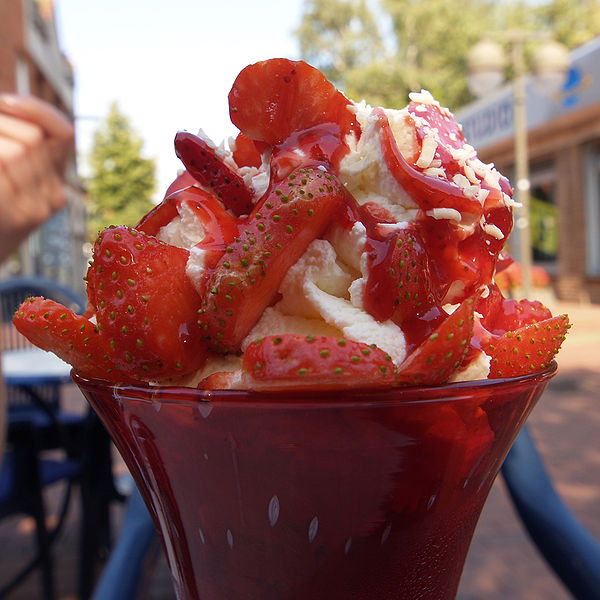 Forceps, please... Pic by Arnoldius, licensed under Creative Commons
Making things worse, we live in an era in which stupid people are celebrated and educated people are treated with suspicion. A Dragons' Den millionaire will tell you that he didn't need a degree to become successful. What a brilliant observation. I do look forward to the day when this particular tit grows a brain tumour and gets operated on by some fucking ice-cream man.
The way to start solving the European IT skills gap is for Britain to train its citizens in the IT skills it needs. Instead, it just sits around like water companies waiting for it to rain, and hoping they'll appear like magic.
Talk about a nation of shopkeepers.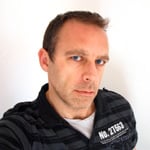 Alistair Dabbs is a freelance technology tart, juggling IT journalism, editorial training and digital publishing. He apologises for the downbeat nature of this week's column. This is because he is feeling beaten down – by the combined forces of vacuous IT startup culture and incompetent IT management within established businesses. It's a lose-lose situation.