Original URL: https://www.theregister.co.uk/2014/03/28/quantum_soups_up_stornext_bundles_for_pros/
Put a 4K in it: Quantum soups up StorNext bundles for Pros
For the high-def era
Posted in The Channel, 28th March 2014 08:33 GMT
Quantum has added Pro Storage bundles to its StorNext file virtualisation and archiving range aimed at making StorNext more cost effective for digital workflows in the 4K era.
These workflows deal with displays with around 4,000 pixel horizontal resolution, such as ultra-high-definition TVs. Video files for such displays will be correspondingly larger than ones for lower resolution displays, such as 2K. A 4096 x 3072 display will have individual pictures using 12.6 megapixels.
The big bennies of 4K are finer resolution of detail and better quality large screens. The downside is that processing requires more and faster storage so digital artists and post-processors can work in real-time and not have to wait too long while files are accessed. That's the point of these StorNext bundles.
The new StorNext Pro Storage Solutions kit includes:
Pro Studio, which can refresh or enhance existing Apple Xsan storage environments with a 48TB system integrating the M441D metadata appliance with the QX1200 RAID storage array – "cost-effective, easier to deploy and ideal for today's production studios."
Pro 4K, which delivers flash-based metadata performance through the M445 SSD metadata appliance and 1244TB QX1200 array. "This configuration enables efficient 4K workflows, including ingest, production and delivery."
Pro Production, which adds in tape for a product "spanning content production to content library management." It integrates a M662XL metadata appliance, 96TB QX1200 array, and AEL500 41-slot (102.5 TB) LTO-6 tape library. Quantum claims "this unified storage foundation effectively serves production workgroups, integrated Windows/Linux review stations, proxy and transcode servers, LTFS acquisition, delivery and archive."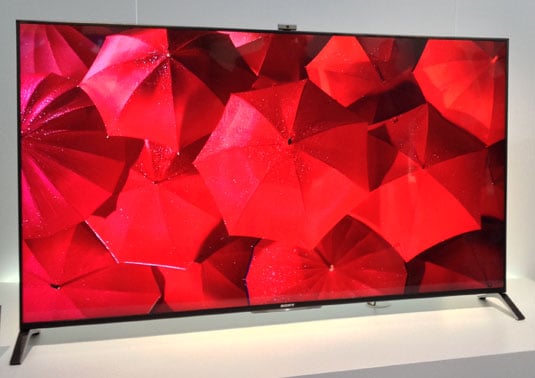 Sony X85 65-inch flat panel 4K TV
Each one of these is said to be scalable via configuration enhancements that provide additional storage capacity, features and professional services. They include three years support and work with other products in the StorNext ecosystem "including products from Apple, Adobe, Autodesk, Avid, Telestream and all popular media asset management applications."
Quantum's channel should appreciate the opportunities these three bundles give it. There is no Pro bundle that includes the Lattus object storage system – possibly because digital media types don't appreciate its virtues yet.
Quantum will show StorNext 5 and its Pro Solution offerings at the 2014 NAB Show (booth #SL8416) at the Las Vegas Convention Centre, from 7 to 10 April. ®